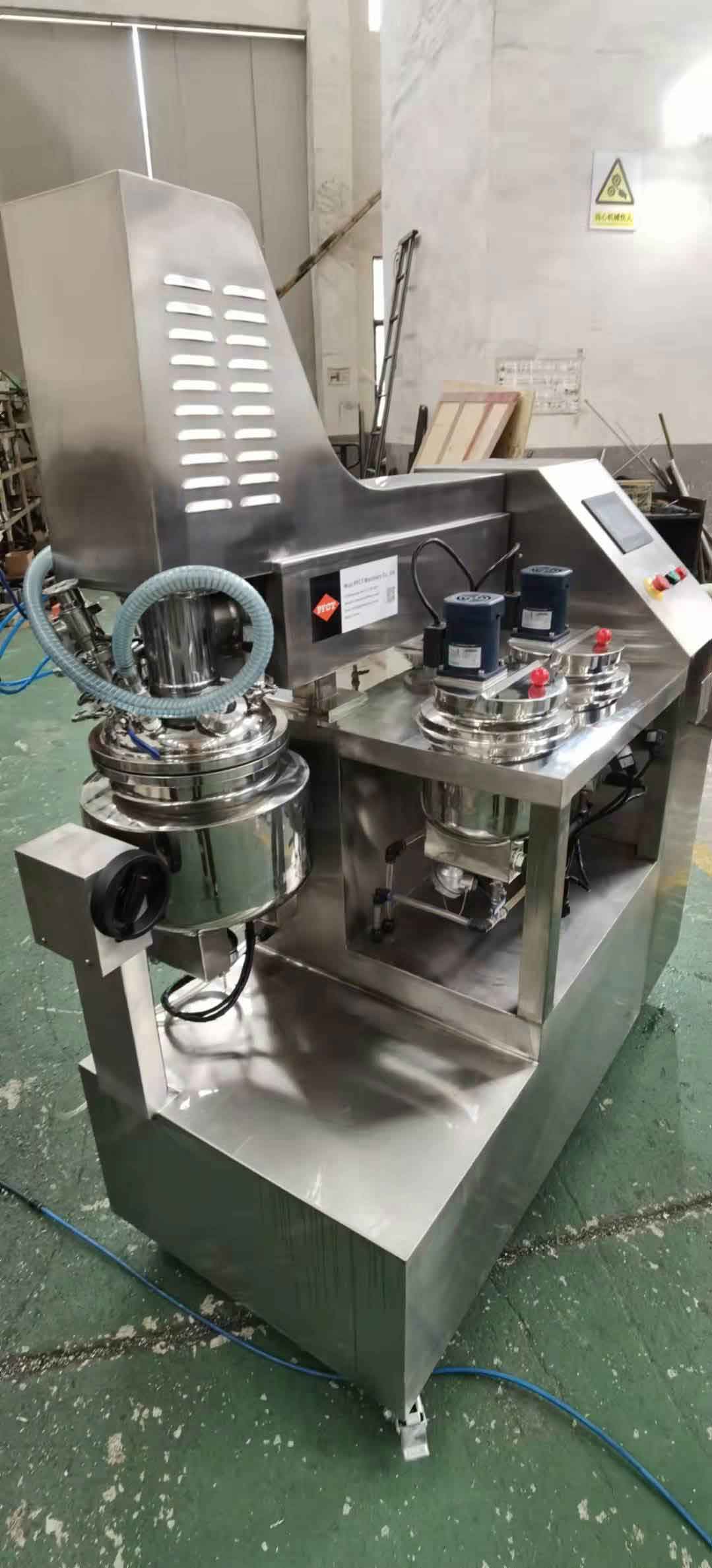 10L creams laboratory mixer is being tested in Vietnam today, there are some regular problems sometimes, after all, they are not professional on machine operation. How to test the mixer once you got it? Or how to solve the problems you may encounter? Here we list them one by one to help you solve the problem in detail.
First, power wiring problem. The machine does not work or no power connected, it means the phase sequence is wrong, please change any two wires loction of next three fir wires as below. Then this problem should be solved.
Second, how to fill water into tank jacket? There is a water inlet valve as below, pls connect this valve with your tap water, then fill water untill there is water out of water outlet hose. If there is water comes out from the hose, it means the jackets is full of water. There is heaters protectors of this 10L creams laboratory mixer, no water no heating.
By the way, please open all the three water valves before filling water, otherwise the water can not fill into jacket. Below is the water walve for your reference. And please remember to close the water valves once all jackets is full of water.
Third, the operation safety is very important. Please do not put your hand into any tank once the machine is running. Or please do not run the machine once your hand in the tank.
Please feel free to contact us once you have any problem during installation, operation or testing, we shall service you on time until it works well.
Welcome to inquiry PFCT Machinery if you have such requirements of mixing equipment, we are absolutely proffessional.