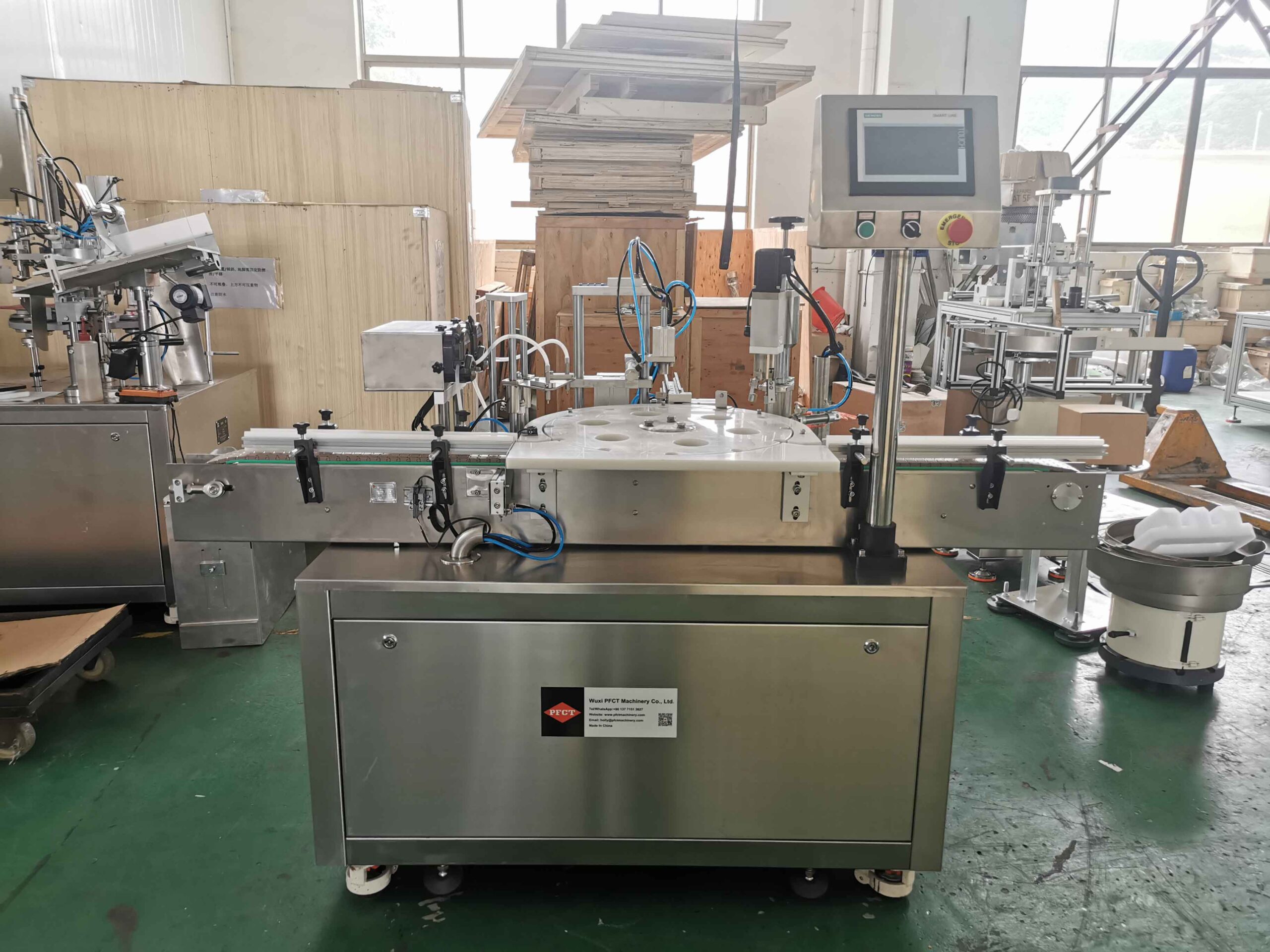 Automatic essential oil filling machine is one of our main filling machines, it is 2-in-1 rotary type filling and capping machine, compact size and convenient operation. The most important is that there is liquid anti-drop function, which will keep clean of the essenstial oil bottles, and make sure the labeling is dry, no any waste of labeling and improve the manufacturing capacity.
Frankly this Israel customer use a table essential oil filling machine before, but there is many problems, such as the liquid drops to bottles after filling, which makes the labels always wet. And the caps sealing is not tight, the internal dropper can not insert into bottles tightly when open the caps. Our automatic essential oil filling machine solved all his problems. He is satisified with the machine after the test video sent to him.
The automatic essential oil filling machine use peristaltic pump filling, it is very convenient in operation, you just insert the filling hose into the essential oil storage tank for filling, no need to clean the filling system. No bottle, no filling. Beside, the filling machine is ok to record the production capacity automatically. And you can connect it with automatic labeling machine by yourself or us.
Automatic essential oil filling machine ship to Israel this week, we are happy to solve the problems for him. We believe this machine will enlarge his production capacity and bring bigger market for him. Welcome to contact us if you are interest in this fully automatic essential oil filling capping machine, or you have any problem during filling.