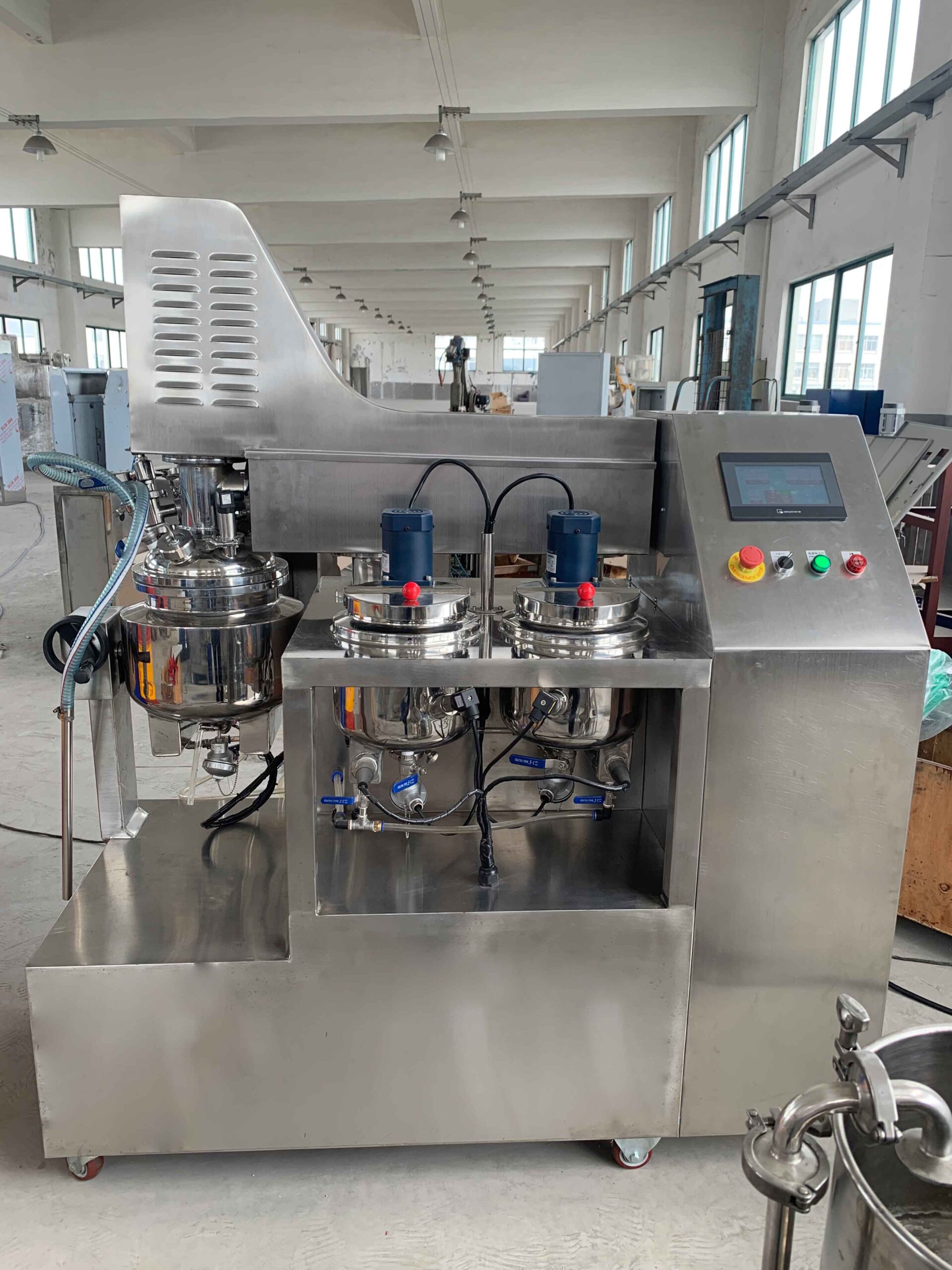 This 10L vacuum homogenizer mixer is for pharmaceutical creams, the max. speed is 6000rpm, AC drive to regulate the speed. It is a good choice for developping new products in labrotary.
This customer is new cooperator in Vietnam, they process pharmaceutical products locally. They bought from us after more than one year communication. The machine was delayed to ship because the city closed in Vietnam.
This 10L vacuum homogenizer mixer is PLC and touch screen control, very beatiful appearance in laboratory mixer. The cover is motor lifting, it is different from the traditional tank lifting. It is better in vacuum sealing and tank tilting, and more convenient in maintenance and operation. The vacuum is auto control, you please set the required vacuum degree in program, the vacuum valve will auto open or close according to the vacuum degree.
The 10L vacuum homogenizer mixer is good at processing of all kinds creams, not only pharmaceutical ointment, pharmaceutical gel, but also cosmetic skin care creams,aloe vera gel, toothpaste, biologics, food dressing, mayonnaise, etc..
Please tell us the material you will make, the suitable mixer machine will recommend to you. We are proffessional in it after so many year practice. Welcome to inquiry Wuxi PFCT Machiney once you have such requirement.