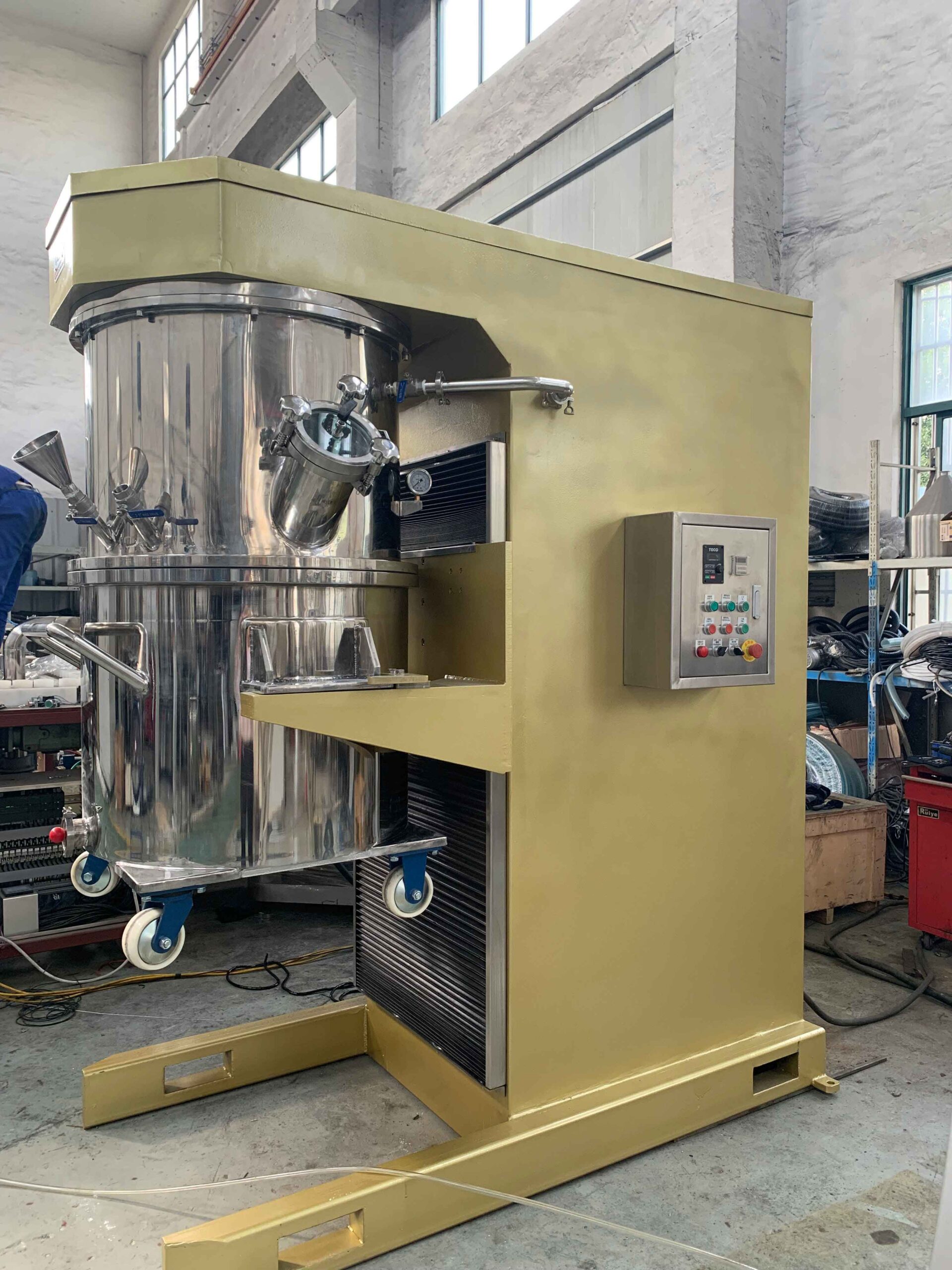 This 300L double planetary mixer shipped to EU last month, it deal with high viscosity material such as silica sealant, gel, paiting, ink, etc.. The max. viscosity can be 1,600,000cps.
Double planetary mixer also named dual planetary mixer, the blades not only rotates itself, but also revolves along the wall of tank, like the moon revolves around the earth. It mixes all ingredients uniform even though the material viscosity is high. It is widely used in chemical, cosmetic and pharmaceutical industries.
The two blades are stainless steel cast, which is stronger and has a longer service life. And the blades speed is inverter control, variable speed. The tank can be lift up and down freely, it is hydraulic control, and the lift speed can be regulated as your requirements. Besides, the tank with wheels, it can move freely, very convenient for next step filling and packing.
All stainless steel are mirror polish, easier for cleaning. And the painting color can be cusom made. The production capacity of this mixer is 300L, we also have others size for option, like 500L, 1000L, or smaller size.
PFCT Machinery is good at double planetary mixer manufacturing, we have 15 years practice in it. And more stirrer can be provided according to the feature of your material. Welcome to contact us if you need it. You will be satisified with our machines and service as the others customers who have purchased from us.