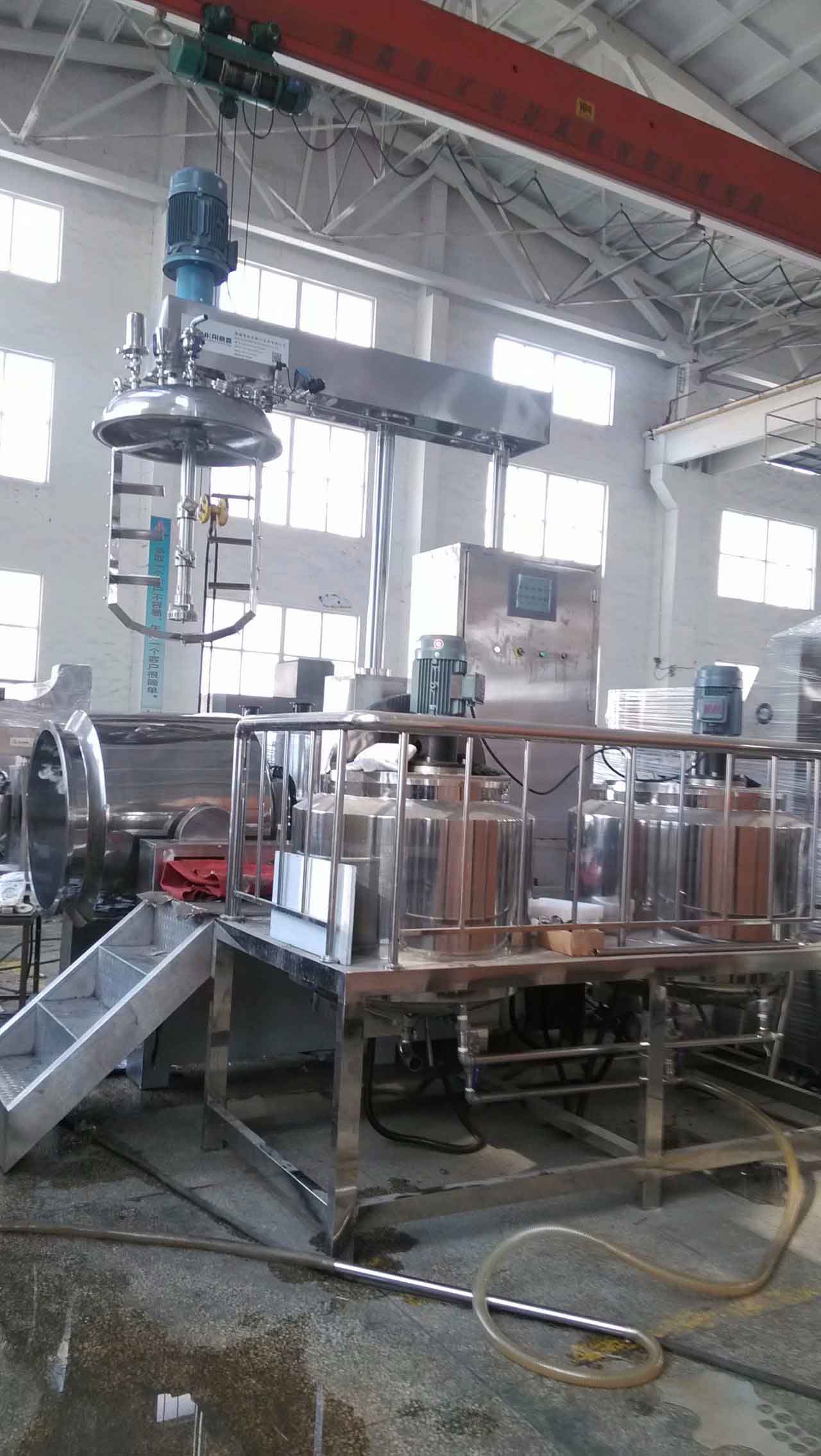 The Italy client buy a new ZJR-200 mixer from us again, they bought a ZJR-50 vacuum emulsifying mixer from us at the end of year 2021. And they decided to buy a new ZJR-200 mixer after one year. It means they are satisified with the machine quality, and trust us well.
As everyone knows, the Europe clients are strictly in quality, all machines must meet CE standards. And they are pay attention to the machine safety too. When we attended the Interpack exhibtion in Germany several years ago, they required that the moving parts of machine must be covered well. So, please take easy to buy machines from us, we promise you the quality absolutely.
For the ZJR-200L vacuum emulsifying mixer, it is a hot sales model at our factory. It is a good choice for middle scale pharmaceutical factory or cosmetic factory. And the homogenizing function is much better than ZJR-5 lab. vaccum emulsifying mixer, because the homogenizer diameter is bigger based on same speed, the high shear cutting is more powerful. The creams will be smaller partical size.
If you would like to buy a Europe quality machine with a competitive price, welcome to contact Wuxi PFCT Machinery. We are sure you will be satisefied with our machine as this Italy client.