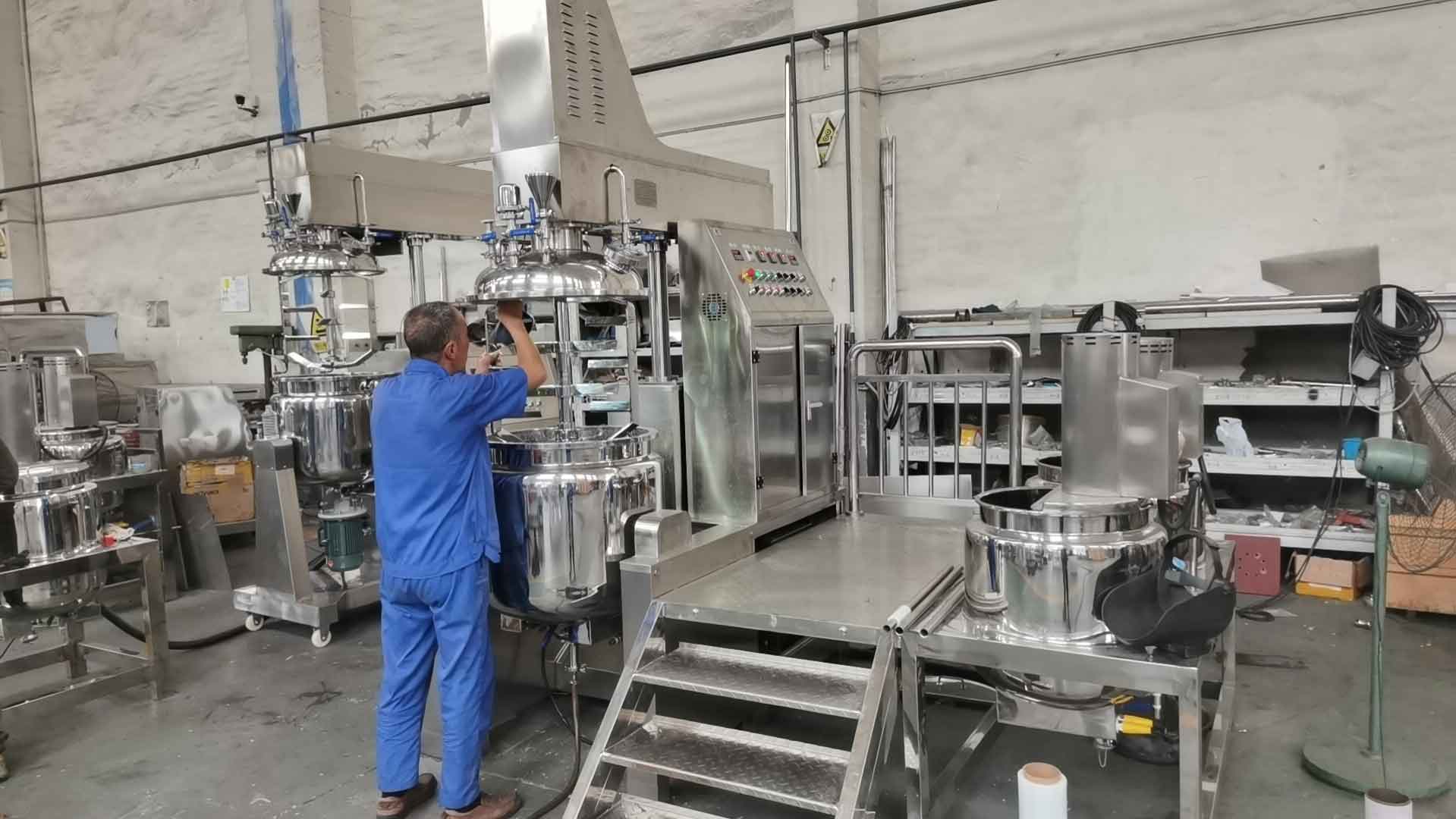 ZJR-150 vacuum homogenizer mixer shipped to Vietnam this Monday. It is for pharmaceutical manufacturing. Our customer is well know in Vietnam, they major in pharmaceutical solutions for lacal pharmaceutical factories.
ZJR-150 vacuum homogenier mixer is hot sale at our factory, it is hydraulic control of lid lifting and tank tilting, which is more reliable and convenient for manufacturing. Many sets vacuum homogenizer mixer was made recent two months. Some is top homogenizer, some is bottom homogenizer. The homogenizer can be installed as your request. They have different advantages.
Of course, there are many different size or model for your choice at our factory except the 150 liters, from lab. process 5 liters to big production 5000 liters. You can choose it according to your production capacity. If you have special request, custom made is available too at PFCT Machinery.
Welcome to contact PFCT Machinery if you are instereted in pharmaceutical ointment manufacturing, or you do not know how to choose the right machine when you start a new pharmaceutical plant.