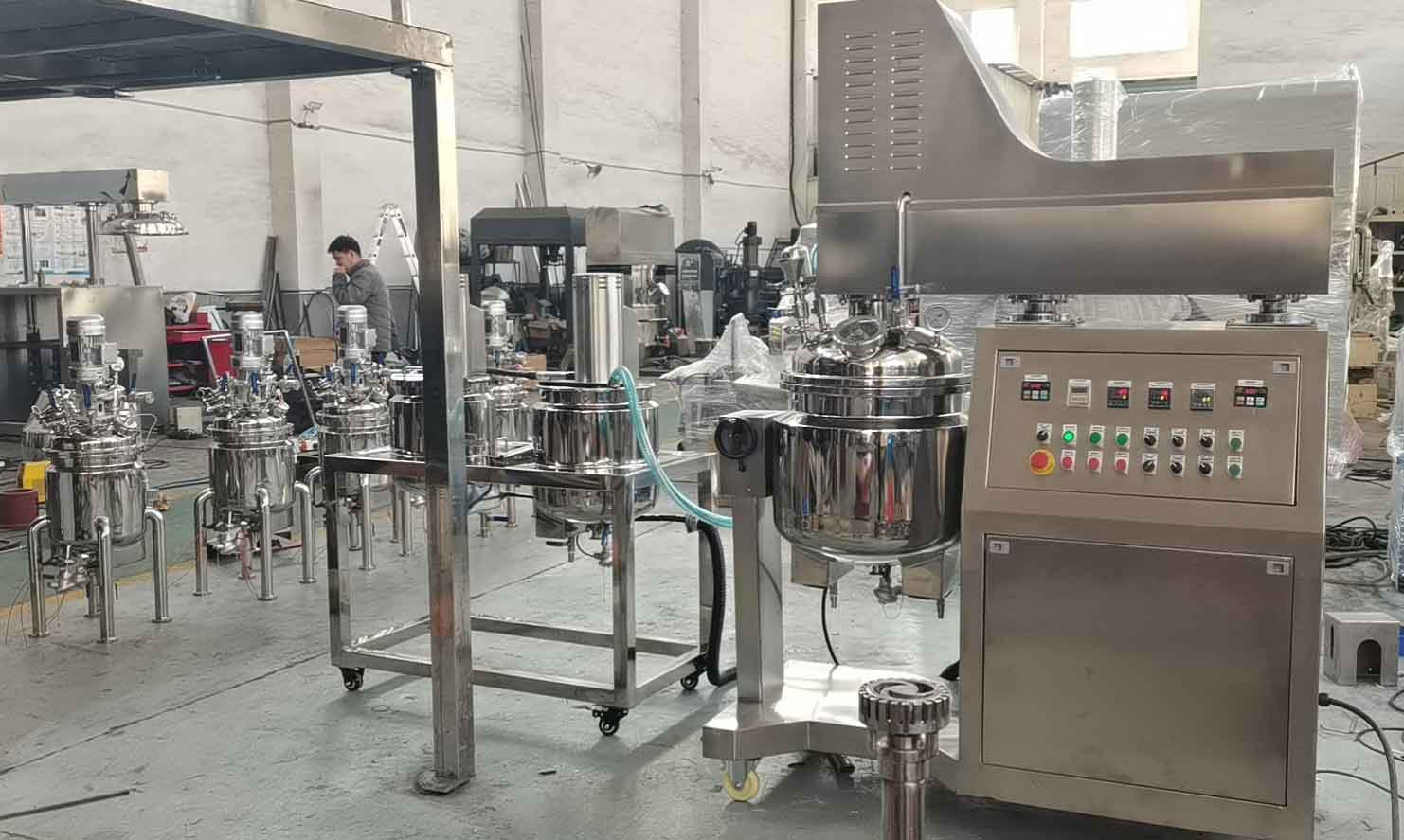 50L vacuum homogenizer mixer is ready to ship Italy, it is testing today. We test homogenizer, counter direction mixer, heating temperature, vacuum and lifting system etc.. The mixer is allowed to leave factory when all components test well. The jacket pressure test was made during the tank is welded at metal process department.
The video of this 50L vacuum homogenizer mixer is liked by many customers when it posts in my WeChat. They are very satisified with its quality and beautiful appearance. Please follow my WeChat (cellphone number 13771513627) if you like.
This 50L vauum homogenizer mixer is hot sales at PFCT Machinery, hundreds of such mixers are manufactured every year. We uphold the principle of small profits but quick turnover, and hope to cooperate with customers for mutual benefit and long-term cooperation.
Please contact us if you have such requirement, and pls remember to write the batch size you are interested in, like 50L, 500L, etc..