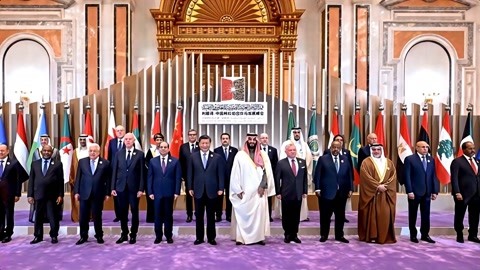 On December 9 local time, the first China Arab Summit was successfully held in Riyadh, the capital of Saudi Arabia. It is the first biggest goverment meeting between China and Arab countries, which have the milesone significance in the histroy.
In the next three to five years, China is willing to work with the Arabian countries to promote the "eight common actions" in eight areas, including support for development, food security, health, green innovation, energy security, dialogue among civilizations, youth development, security and stability.
The petroleum will be seetled in RMB, and the RMB can purchase Chinese products and services, which will help Arab countries to develop their economics. It is a huge amount, it may affect the internatial status of US Dollar. USA is angry about it as the Western report. However, it is good for both China and Arab countries. Every coutry would like to have a better life like USA people.
Wuxi PFCT Machinery as one of the Chinese factories, it is a good chance to develop the cooperation with Arab countries. Hope more and more Arab countries will be our partner in the near future. We are glad to do business in RMB instead of US dollar, the price will be more stable.