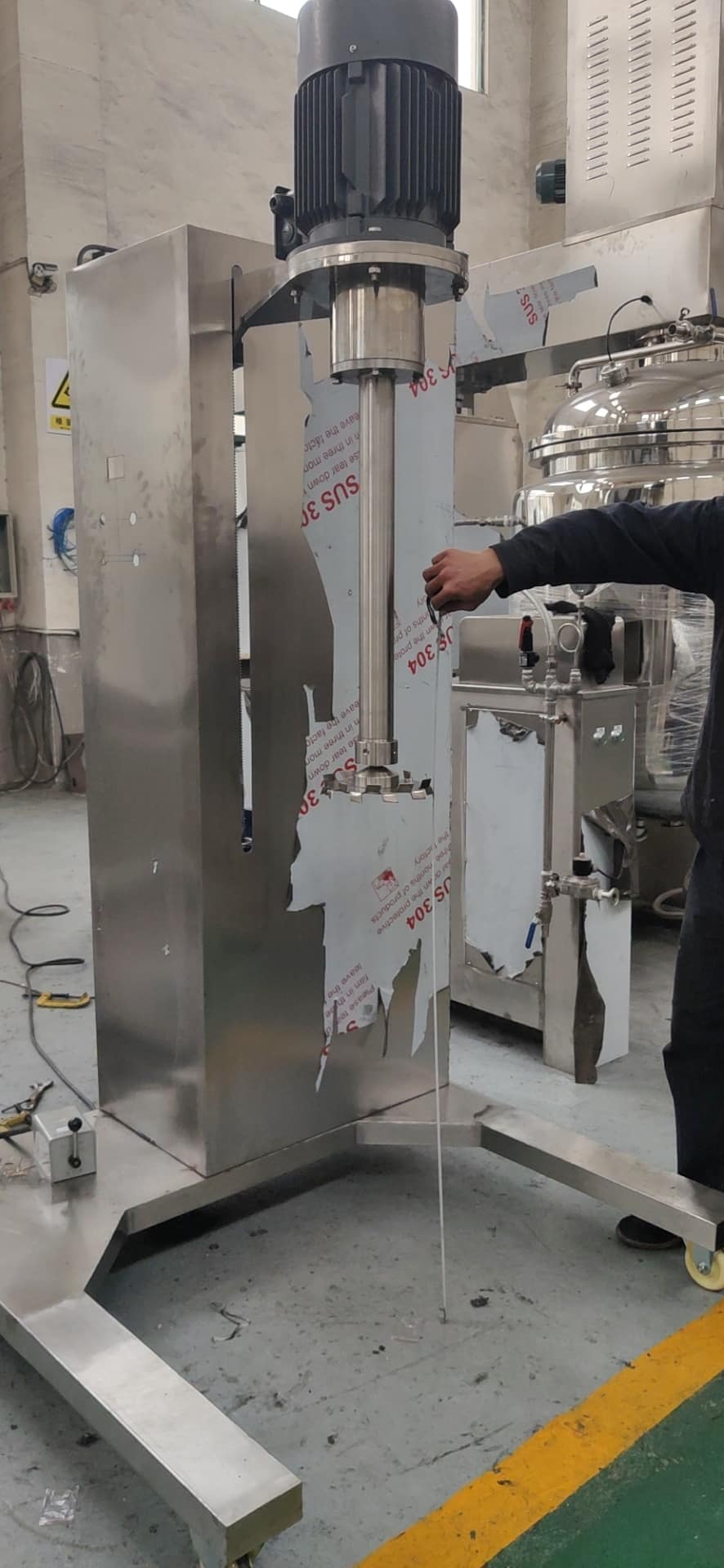 The covid-19 is a serious problem still right now, the customer will use this LR-500 high shear dissolver for sanitizer liquid manufacturing.
The dissolver is 1400rpm, which is good at dissolving and dispersing of liquid material, special there is some powder ingredients, does not clump during processing. There is also else stirrer heads for option, such as homogenizer, propeller, paddle, fans, etc. as below.
The linear rail liftlifting device is installed down of machine stand, which can improve the reliability and stability during lifting and mixing. And there is water proof plate at the back of LR-500 high shear dissolver, the water won't splashes on the motor, thereby protecting the lifting motor.
It is really a high performance and cost effective mixer for liquid, there are many different model for your choice, from 50 liters to 5000 liters. Welcome to contact Wuxi PFCT Machinery if you are interested in it.