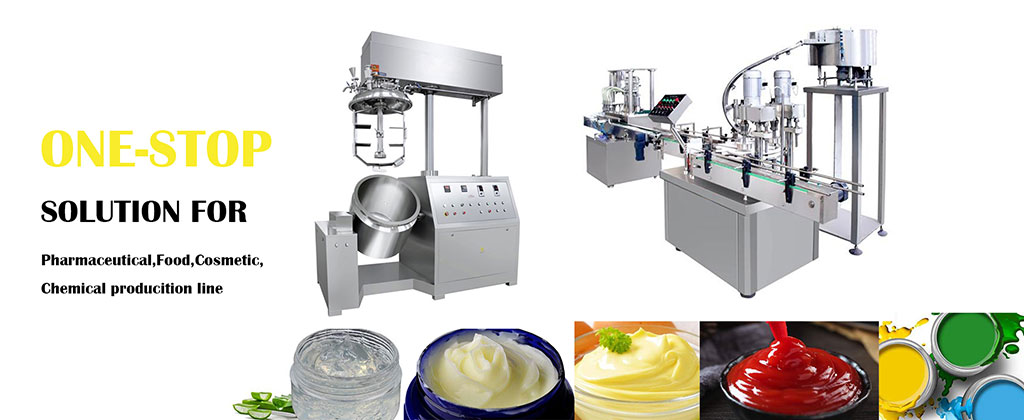 There are many vacuum emulsifying mixer factories in China, some of the customers are confused of the quality. It is hard for them to make the right choice quickly when they are purchasing the vacuum emulsifying mixer. As we know, good machines will help you to get good quality emulsions, it is very important in the market. This post tell you how to judge the quality of the vacuum emulsifying mixer, and why choose PFCT Machinery.
First, the effect of emulsifying and homogeneous is the most important. What is the final material size is good quality ? Generally it is between 200nm to 2um. Smaller size, Better quality. Smaller gap between rotator and stator, smaller size. Besides, delicate and shiny creams is prefered. It is one measure of mixer quality,
Second, the contact material of vacuum emulsifying mixer. Because the emulsifying mixer are widely used in pharmaceutical, food, cosmetic, chemical and other industries, there are strict requirements on the material of the equipment. Sanitary, pharmaceutical, or ordinary, this is also a point that many customers measure.
Third, the reliablity of structure and convenient of operation is important too. More reliable of structure, longer service life. Simpler operation, fewer problems. Stable machine guarantees production efficiency, save maintenance time.
Fourth, the choice of manufacturing area is also very important. There is a manufacturing contempt chain in China. Wuxi is the earliest industry leader with guaranteed quality and a high reputation both at home and abroad. The quality of Shanghai is also good, but most of them are trading companies. The second one is made in Zhejiang. And the last one is made in Guangzhou whose quality is uneven and the reputation is not very good.
Fifth, the competetive price is a important measure too.
The right machine is the best. You can choose it according to your requirements and budget. PFCT Machinery has 15 years practice in vacuum emulsifying mixer, our machines are rigorous design and manufacturing, and our factory price is very competetive in market, it is a right choice here.