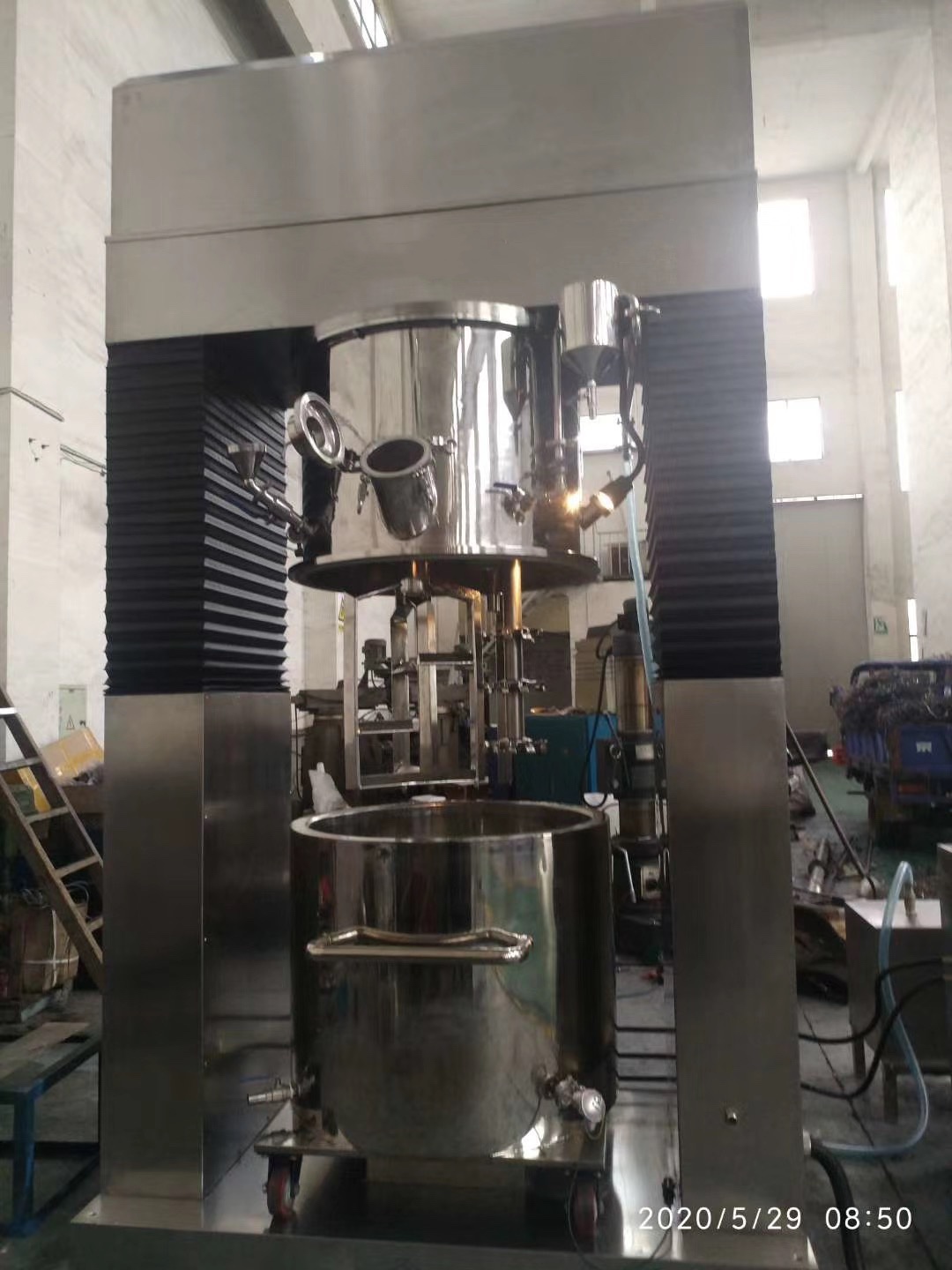 This dual planetary mixer (double planetary mixer) is stainless steel made, which is better in hygiene. And the dual planeatry mixer is widely used in food and pharmaceutical industries recent years. Such as pastry, dental material, cooling gel, fever paste etc.
For food, it is mainly used for pastry,high viscosity sauce, etc.. The ingredients distribution is even and fine after stirring and dispersing, and the taste is better.
For pharmaceutical products, it is mainly used for dental materials, fever paste, cooling gel, etc. It is hot in summer, the demand of cooling gels is increasing recent years. Some manuafacturers use it to make cooling eyes patch, cooling cushion, cooling pillows, etc. All these products is hot sales in China.
The dual planetary mixer is mainly used in chemical industry, like sealants, plastic, inks, adhesives, etc., but painting cover is ok for saving cost. We have many choice according to the features of your material and purchasing budget. Welcome to contact us for more information.