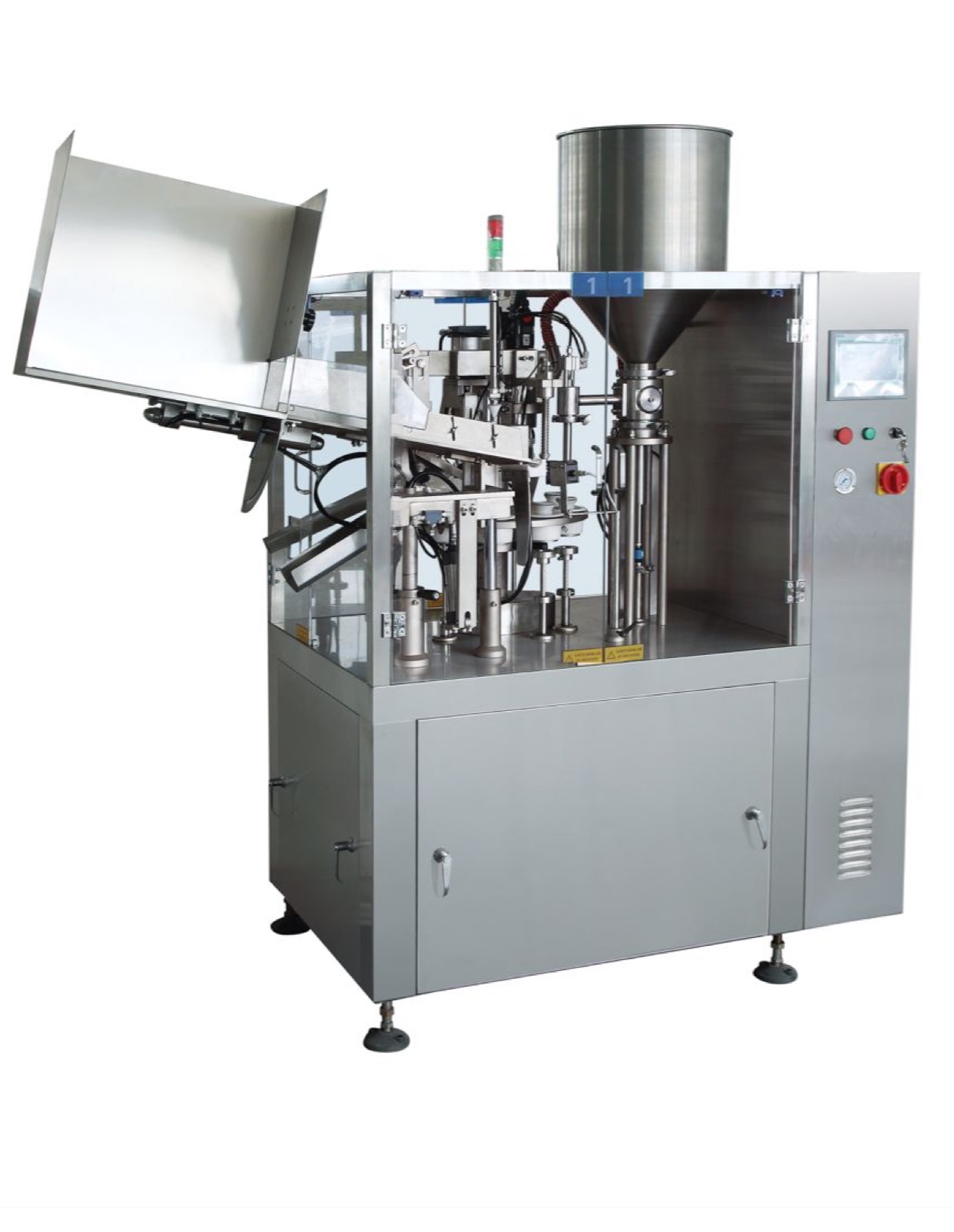 SGF-50 auto plastic tube filler sealer is widely used in cosmetic and pharmaceutical industries. It is for the tube filling of skin care creams, gels, ointment, toothpaste, etc.. It is fully auto control, auto tube feeding, orientation, filling, sealing, coding, cuting and exist. You can match conveyor and coder according to your requirements.
This SGF-50 auto plastic tube filler sealer adopts hot air heating, it is better appearance than electric heating type. The heating temperature is regulated freely, it is up to the thickness and ingredients of plastic tubes. This machine is ok for laminated tubes too.
The filling range of SGF-50 auto plastic tube filler sealer is between 5ml and 250ml, the standard tube height is 140mm, custom height is ok too, but need to inform us before making. Several size tubes can be used in one machine, it saves a lot of cost. This type filling sealing machine is convenient to replace different size tubes, save much time for you.
If your budget is sufficient, this auto plastic tube filler seler is a good choice. Compared with FGF-5 semi auto plastic tube filler sealer, it has the following advantages: higher filling speed, less workers and less labor cost, more convenient operation, and no need upgrade.