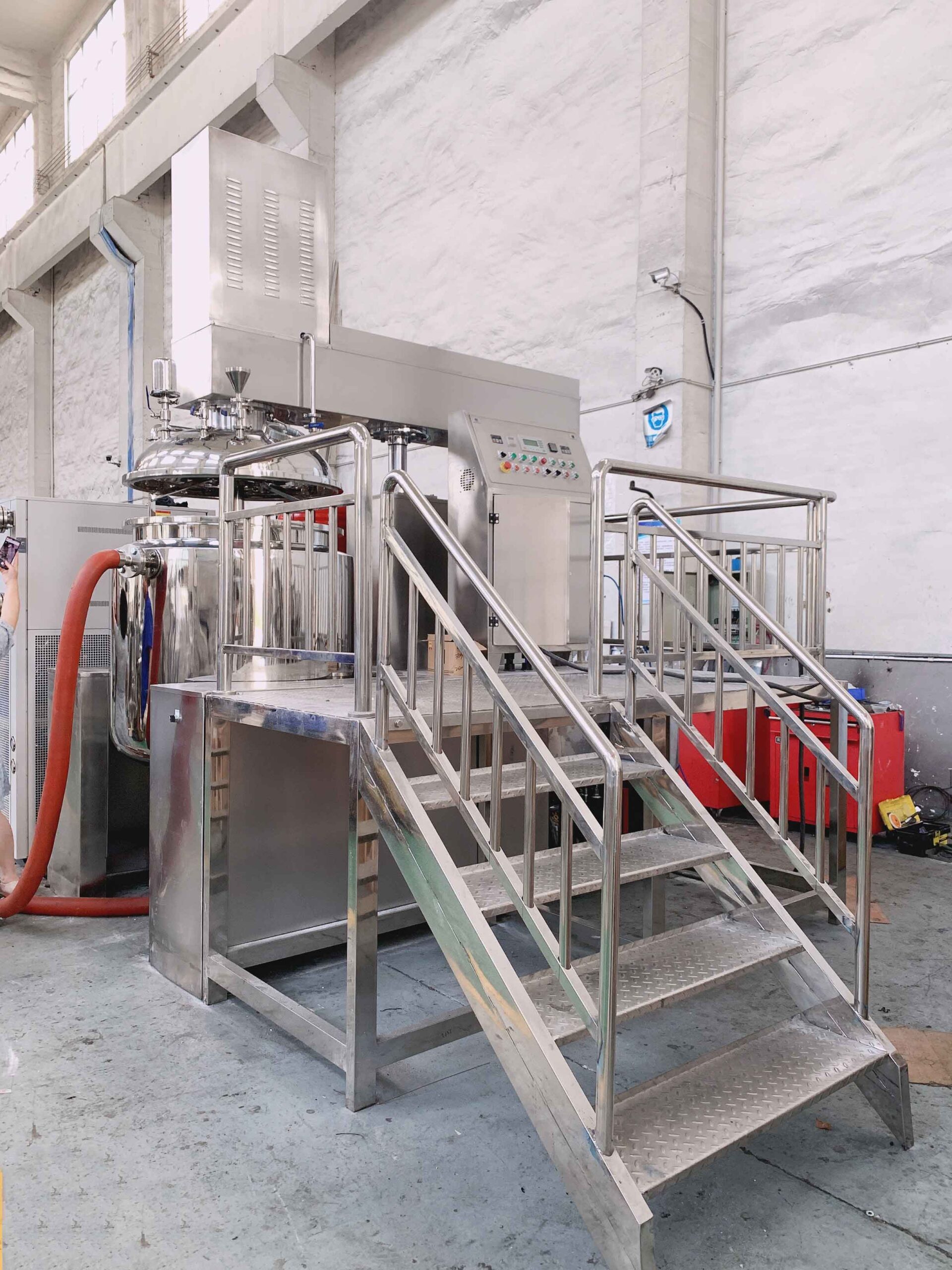 ZJR-350L vacuum homogenizer is hot sale in our factory. It is widely used for lotions, creams, gels, ointment, paste, sauce, toothpaste, etc.. in cosmetic, pharmaceutical, food and chemical industries. The water phase tank and oil phase tank is optional, it saves heating time and improves the production efficient.
350L means full volume of homogenizer tank, the max. work capacity is 80%, the min. work capacity is 30%. If you would like to process lower capacity material, the bottom homogenizer is available. There are two bottom homogenizer for choice, one type with circulation pipe, it is emulsified in pipe during circulation. The other type without circulation pipe, the homogenizer head in tank, it is emulsified in tank.
This ZJR-350L vacuum homogenizer with temperature machine which is good at fast heating and cooling, the max. temperature can be 300 degree C even higher. The temperature machine will save much production time for you, and it is equipped according to technical process. You can also heat and cool material by jacket heating and cooling. The heating temperature for cosmetic material is 70-80 degree C, it is fast by jacket heating too.
Besides ZJR-350L vacuum homogenizer, there are many else model for choice. You can choose it according to your production capacity. The production capacity batch from 30 liters to 5000 liters. Also there is lab vacuum homogenizer ZJR-5 or ZJR-10 for your choice.
Welcome to contact PFCT Machinery, you will get proffessional solutions and machines here.