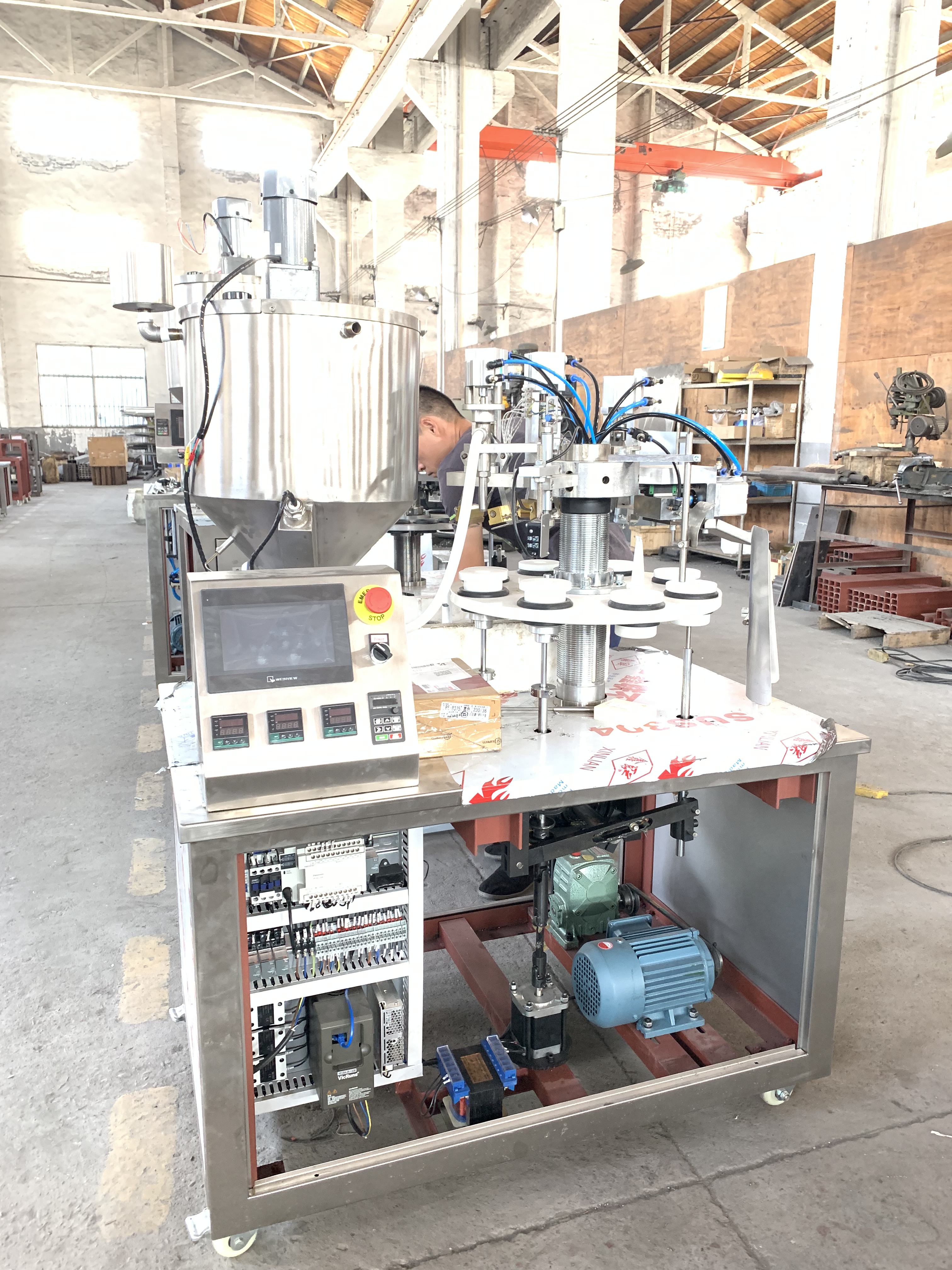 FGF-5 will export to Bangladesh next week. It is used for pharmaceutical ointment filling and sealing. It is good reputation in South-East Asia market with high performance and good price. The standard control panel is button, PLC + HMI control is custom made. It is very convenient in operation. All the control of tube mark orientation, filling, sealing, coding, cutting and exist is auto, except tube feeding.
This hopper is 40L, with jacket heating and mixing. It is easier for material flowing and feeding. Most pharmaceutical factories asked for this function. All the contact parts use SS316L material, mirror polish, meet GMP standard.
The whole machine is pneumatic control, the air source is 0.5-0.7Mpa generally. If you have several different size tubes, this machine can works well for you too, just replace the tube holders with a few money, no need to buy another machine. It will save much cost for you. This machine with orientation, it will find out the tubes mark automatically and sensitively. Besides, it is no tube, no filling, it wont waste a drop of your material. If your material is expensive, you will never disapoint of it.
FGF-5 laminated plastic tube filling sealing machine is for small and middle production capacity factories generally. If you are bigger factories, we also have auto plastic tube filling and sealing machine for your choice, one nozzle or two nozzles will recommend you according to your production capacity. Welcome to inquiry us if you need it, PFCT Machinery will help you to satisify your customers and win-win.