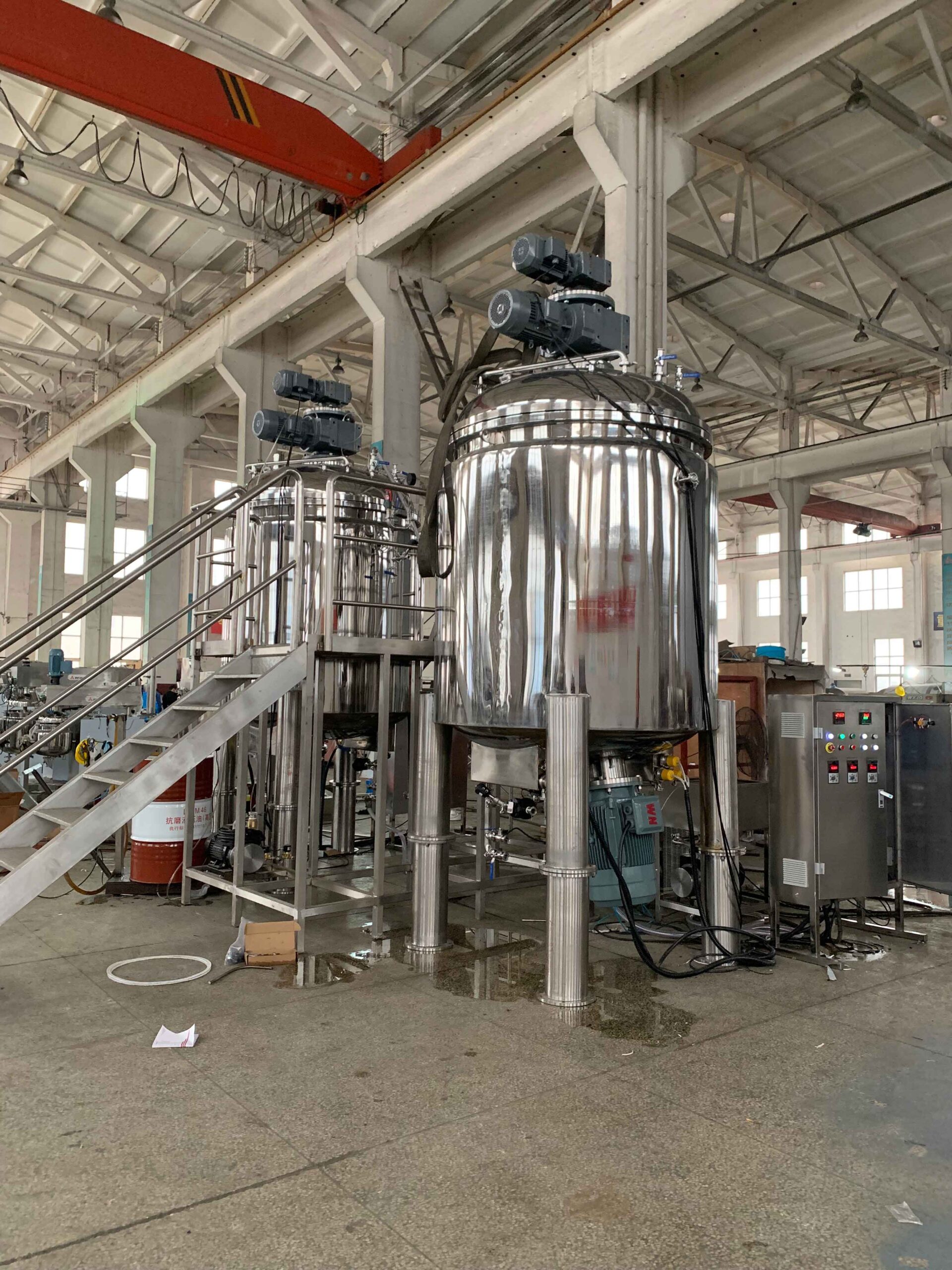 This two units 3000L vacuum emulsifying tank is for dairy products manufacturing. The customer is a big food manufacturer in Vietnam, they not only manufacture dairy products, but also seasoning, like mayonnaise, ketchup, sauce etc.. They purchased from us many times, not only vacuum emulsifying tank, but also ZJR vacuum homogeneous mixer, LR high shear mixer, inline emulsifier etc.. We have friendly relationship for long time.
This 3000L vacuum emulsifying tank is counter direction sweeping mixer with ribbon and bottom homogenizer, and there are many 30mm holes in the blades for better turbulence.
The bottom homogenizer is powerful, the speed is 0-2800rpm, controlled by AC drive. It will improve the quality of products, make it shiny and smooth.
There are many different mixing system according to material features. Welcome to inquiry PFCT Machinery for support if you have such requirment or confused.