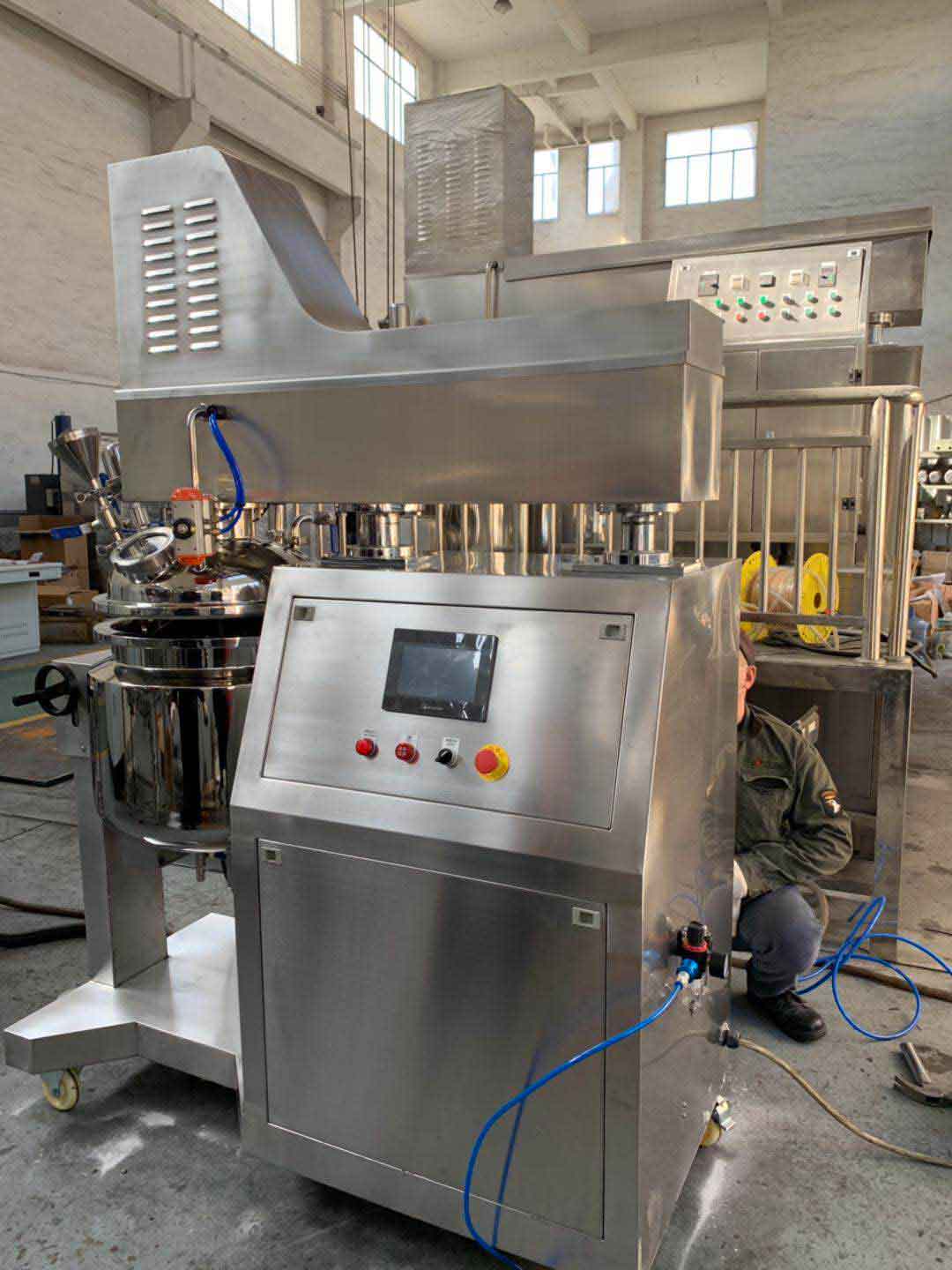 ZJR-50 pharmaceutial ointment mixer is hot sale at our factory, it will be shipped to USA for pharmaceutical ointment preparation. 50L batch capacity not only used for new products developping but also used for production.
This 50L pharmaceutical ointment mixer is PLC and touch screen control, you can operate all actions in the program except material feeding and discharging. If you would like to feed and discharge material automatically, please change the manual valves to automatic pneumatic valves.
The volt. for USA is different from China, cusom made volt. is ok at PFCT Machinery, not only for USA, but also all countries whoes volt. is different from China.
If you have different requirement of production capacity, there are different capacity model for your choice. Please do not hesitate to contact us if you have such inquiry, you will be satisified with our offer and machine quality.