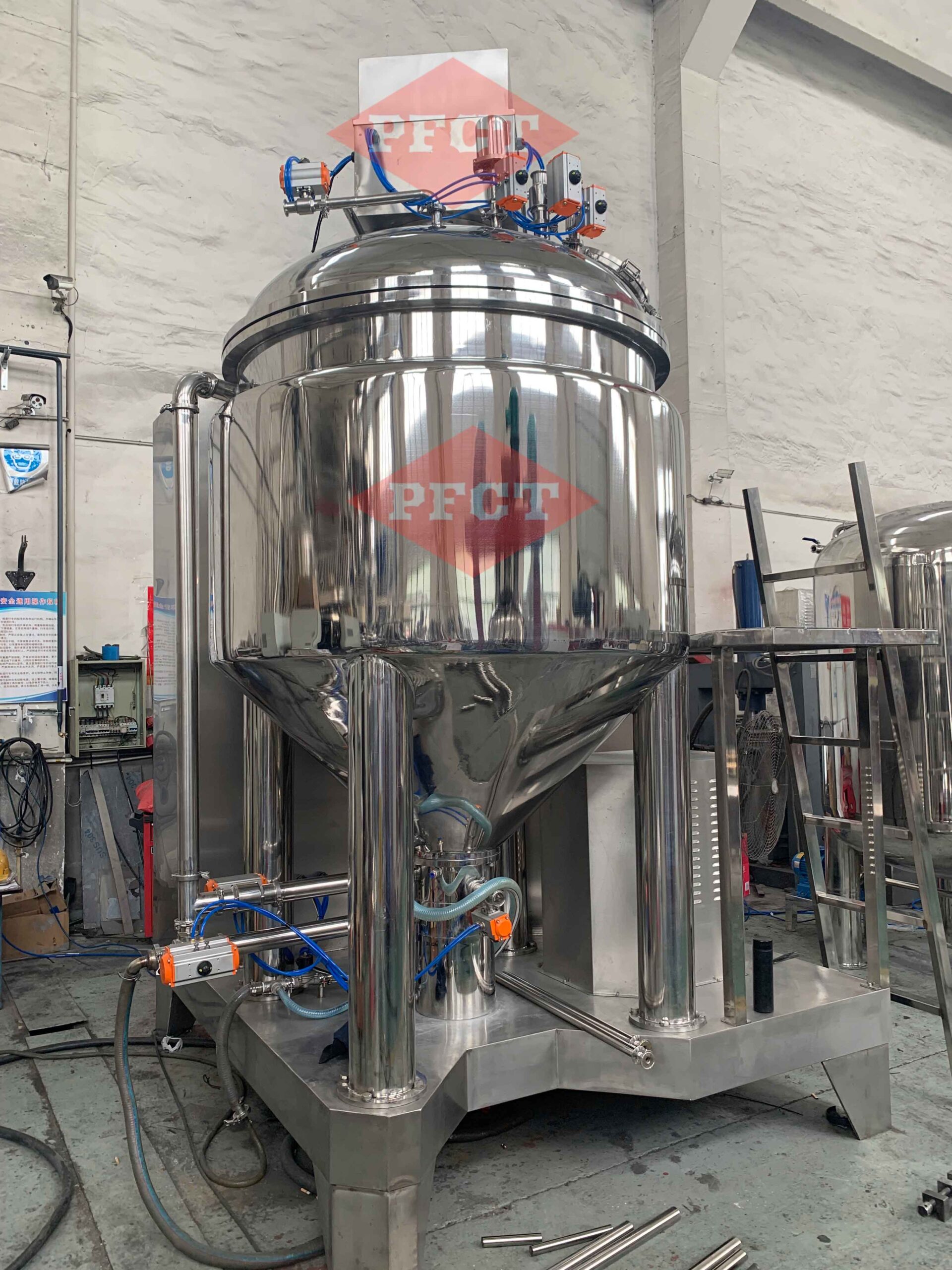 ZJD-1500L mayonnaise processing machine is good at preparation of all kinds emulsion food, like mayonnaise, dressing, ketchup, paste, etc.. This ZJD-1500L mayonnaise preparation plant will ship to Vietnam factory whoes food is high reputation locally. They also export to abroad, USA is their big market.
ZJR series mayonnaise processing machine can process a batch food in short time, 3 times efficient than normanl emulsifying mixer, it significantly increase production capacity, it meet the requirements of a certain scale food manufacturers, although the cost is more expensive than normal emulsifying mixer.
There is different capacity mayonnaise machines for option, the min. is laboratory 10 liters, some customer also start from 50 liters, because it is not only ok for material test, but also good for production. The most popular model is 100L, 250L, 350L, and 650L. The biggest model is 2000L so far. Custom model is no problem for us, but the cost will be higher a little and the lead time will be longer.
Welcome to inquiry PFCT machinery if you need any support regarding mayonnaise manufacturing.