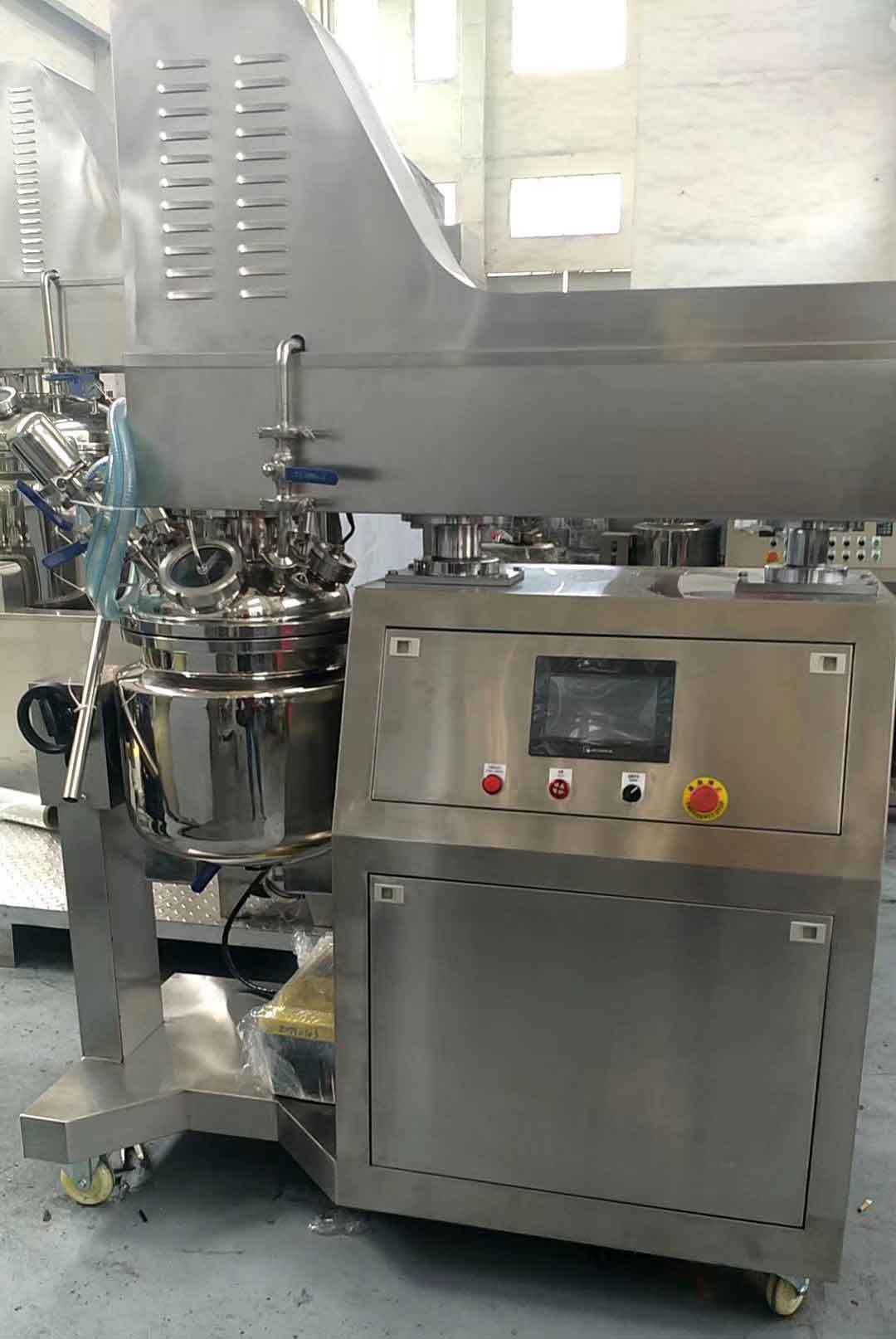 A ZJR-30L vacuum emulsifying mixer is ready for shipping to Thailand. It is for pharmaceutical ointment preparation, use PLC + Touch screen control. The vacuum is auto control, you can set the vacuum pressure as your requirement, it will auto stop vacuum pump once the vacuum pressure reach the set value. After the vacuum pressure is lower than set value, it will restart the vacuum pump automatically.
All the parameters can be set in the touch screen, speed, time, heating temperature, vacuum pressure, light, admin password, etc..
There is a U shape indentation under the tank, it can discharging all material without any splashing. If you want to discharge the material by pump, there is a bottom valve, just please connect the pump and bottom valve. Two discharging way for your choice.
The inspection window is big enough, it is very easy to monitor the material status during working. It also with PTFE sweeping scraper, it will clean the moisture during inspection.
The vacuum pump is fixed well, it wont move during shipping.
All the seams are full welding, good in GMP and convenient for cleaning.
If you want to know more information of vacuum emulsifying mixer, please contact PFCT Machinery freely.