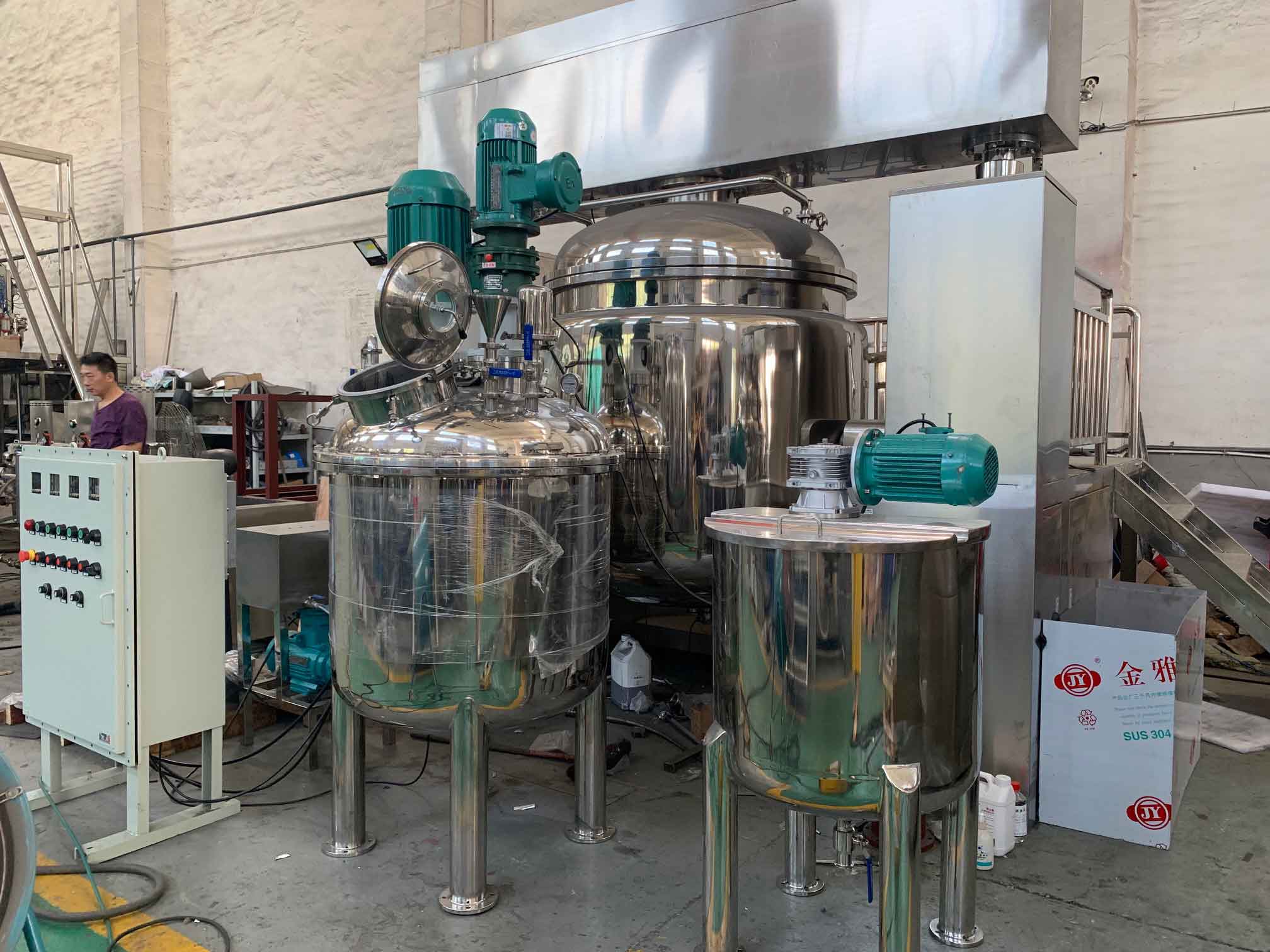 400L vacuum mixing vessel was shipped to Sri Lanka on Sep. 18. There two one 200L pre-mixing tank and one 400L vacuum mixing vessel, blade and homogenizer mixer. It is for chemical liquid mixing, with DMF ingredients.
This 400L vacuum mixing vessel is flame-proof control, it is good for liquid production with solvent. The electric cabit is made according to CE standard, with Taiwan TECO inverters and CHINT low voltage electric parts. The wiring is very easy for maintenance.
The pre-mixing tank use blades mixer, the manufacturing tank with both blades mixer and homogenizer. Part of ingredients is processed in pre-mixing tank first, then it will be sucked to manufacturing tank by vacuum system. The homogenizer will improve the quality of products, high shear the partical to smaller size.
PFCT Machinery provides different kinds of mixer, welcome to contact us for solution or inquiry. Our machine will help you to get better quality products and bigger market.