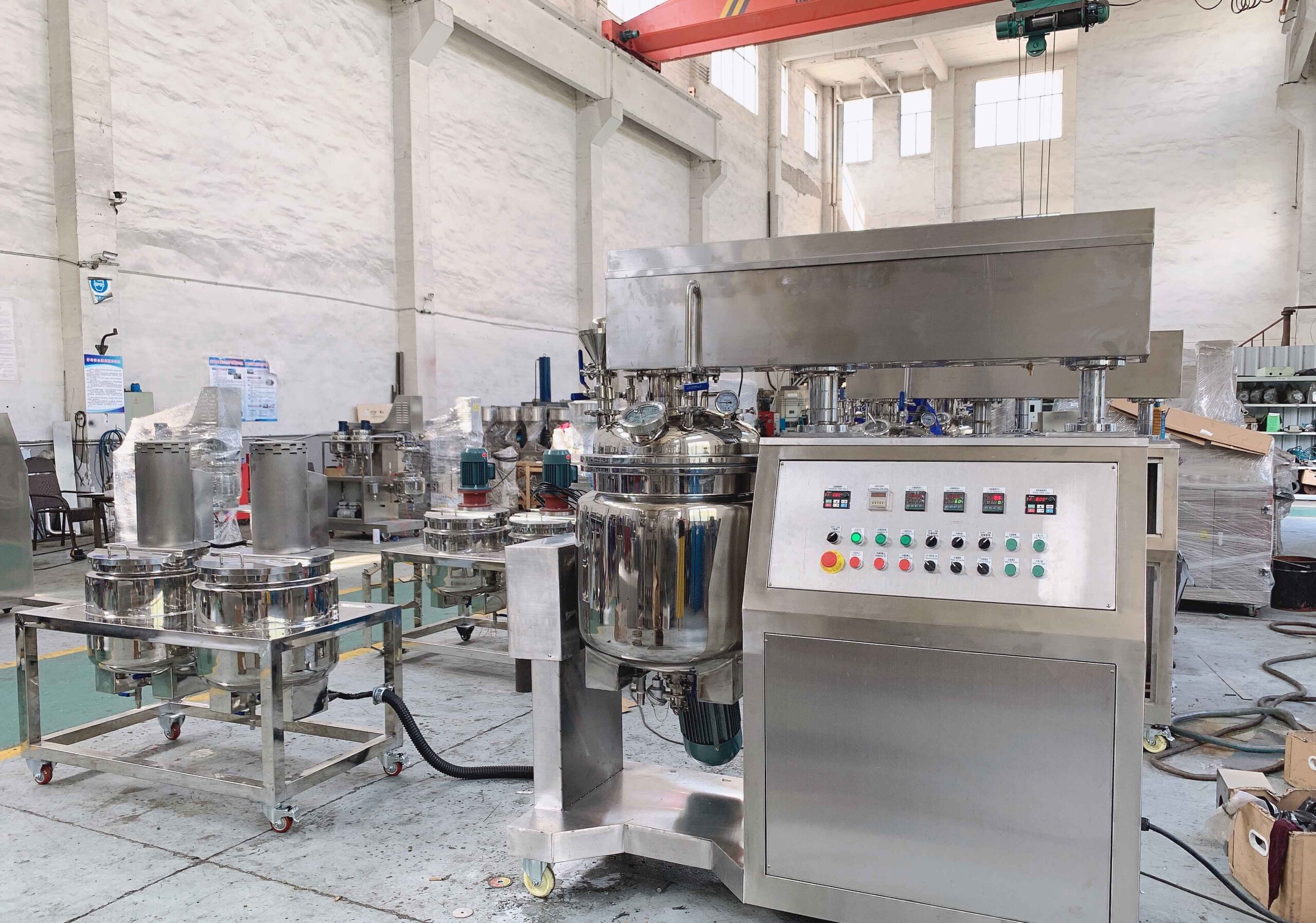 For vacuum homogeneous mixer, there are top homogenizer and bottom homogenizer for choice. The customers choose it according to their process and min. production capacity. Generally the bottom homogenizer can process lower capacity material than top homogenizer.
This 100L bottom homogenizer is for creams preparation, it was ship to Southeast Asia last weekend. The customer is a good and long history trading company, they have good reputation at local market. Not only mixing equipment but also packing machines.
Bottom homogenizer is applied widely for big size mixing tanks or reaction tanks, the shaft is much shorter than top homogenizer, it will avoid the shaft shaking problem and protect the mixing bearing very well. We also provide such bottom homogenizer mixing tanks, like 2000L, 3000L, 5000L bottom homogenizer tanks etc..
Welcome to contact PFCT Machinery if you have such inquiry, we shall provide the machines with competitive price and high quality.