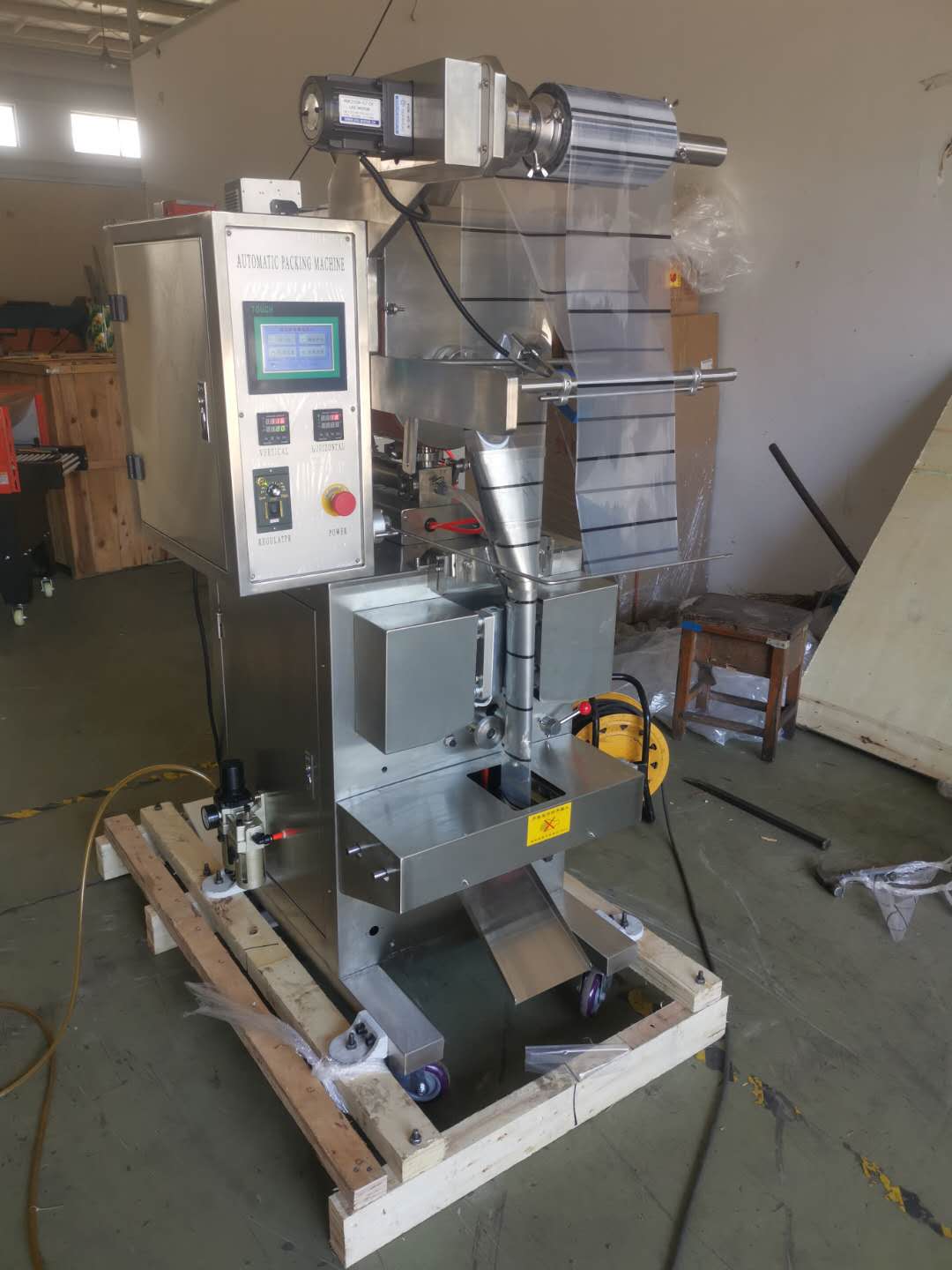 This semi-fluid packing machine was shipped to Morocco by air today, it is repeat order. The customer is a group company in Morocco. The semi-fluid packing machine will used to pack semi-fluid flavors, sauce, paste, etc.. The shelf life of this flavors can be 18 months because of the good quality film and sealing.
This semi-fluid packing machine is pneumatic control, which is longer lifetime than electric control type, although the price is higher a little. It can be four sides sealing, three sides sealing or back side sealing, we provide it as your requirements.
The hopper with jacket heating and stirrer inside, which will help material to flow easier. This function is option, single hopper is available too.
The lead time of this sachet packing machine is very short, generally it can be finished in two weeks. Welcome to contact PFCT Machinery if you have such requirements.