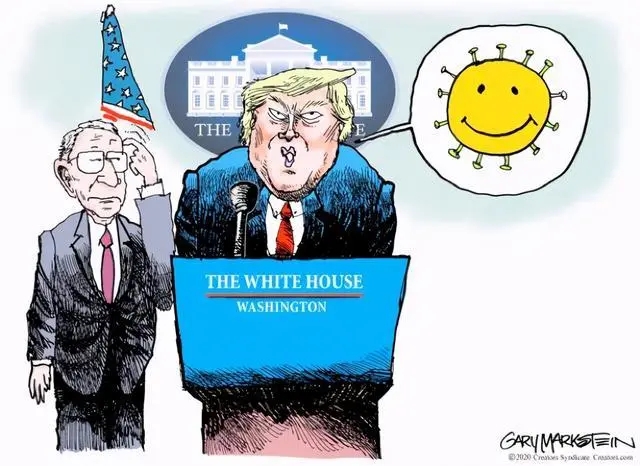 "Tonight, Flotus and I tested positive for COVID-19. We will begin our quarantine and recovery process immediately. We will get Through this Together!" Donadld Trump said.
A feverish US President Donald Trump has been flown to hospital after testing positive for coronavirus.
The White House said the president was "fatigued but in good spirits" and was taken to hospital as a precaution.
However, netizens are very happy to hear about Trump's infection, both domestic and American netizens. "Trump Infection" was fancyly posted on Twitter, and netizens made various complaints.
The most amazing, of course, are Chinese netizens. Trump may not have thought that he would still be matchmaker. He didn't expect to use his strength to bring the joy of 8 days National day holiday to Chinese friends.
"I really love you, can you be my girfird?""No""How?""Unless Trump is diagnosed with Covid-19."Several months later"Trump on Covid-19 now."
You can even expand your imagination. The drama king Trump can completely play Shakespeare: when the whole world thought that he was too sick to participate in the next debate, Trump suddenly appeared on the day of the debate as a "boy who survived catastrophe". , So that supporters have an illusion that the miracle of the second coming of Jesus happened. When the fans were moved, they came out to vote. Many Weibo netizens are already suspicious.
At present, many netizens worry that this is Trump's trick, deliberately arguing with Biden. Judging from the scene, Biden and Trump have kept a distance and did not shake hands (fortunately, there is no handshake!). Biden escaped.
The next presidential debate is on the 16th, let us wait and see.