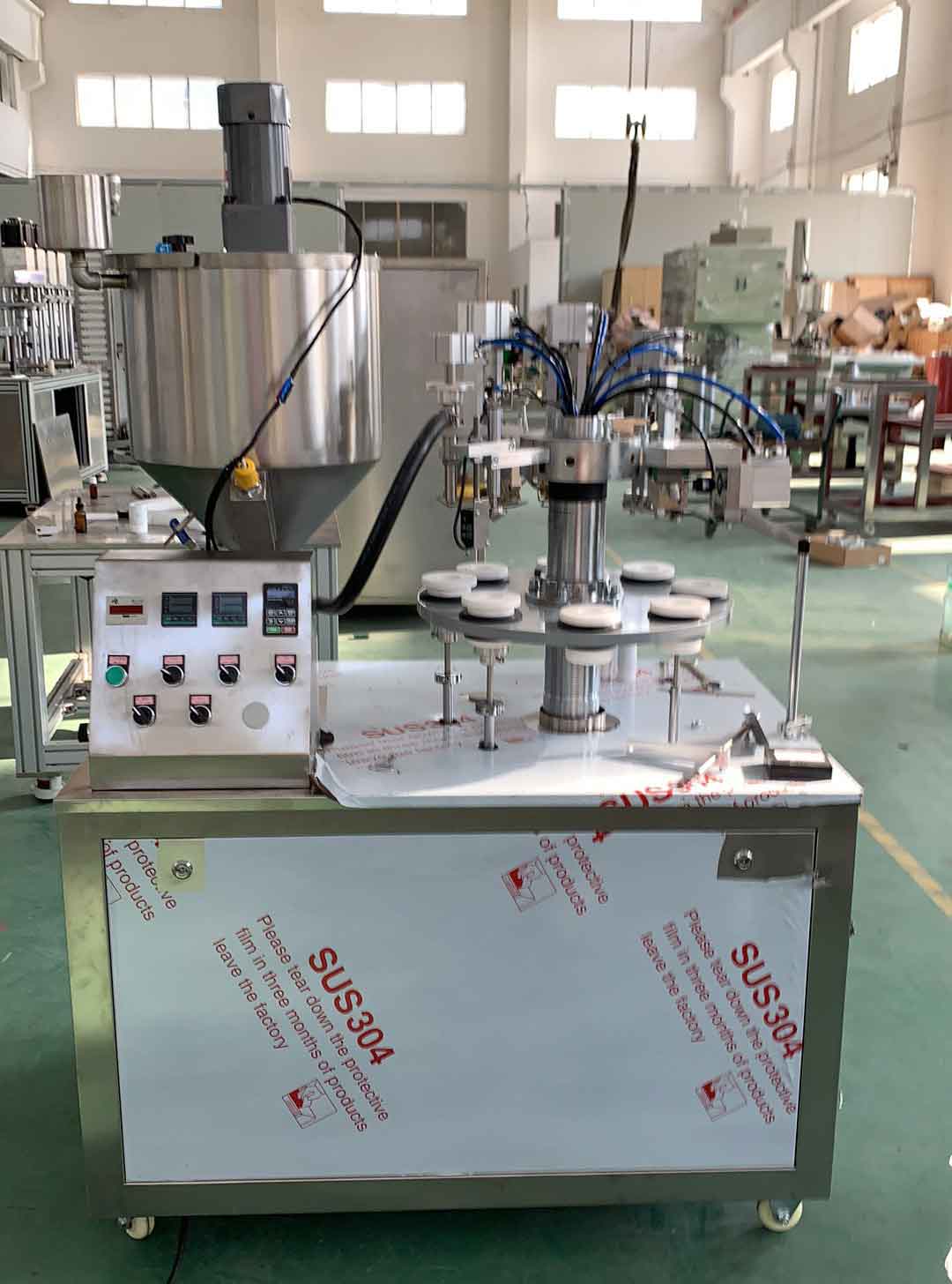 FGF-5 Semi auto plastic tube filling sealing machine is widely used in cosmetic, pharmaceutical and chemical industries. It is ok to fill liquid and creams. The customer make the FAT online on Dec. 4, 2020, and it will ship to Russia very soon.
This FGF-5 with auto orientation and jacket heating and mixing hopper. Orientation means there is a light sensor which will find the tube mark automatically. It will help workers reduce the intensity of work and improve the production capacity. The jacket heating and mixing hopper will make the material to flow easier, it is optional function depend on the viscosity of filling material.
The function is same as SGF-50 auto plastic tube filling sealing machine except auto tube feeding. It is a good choice for the company who just start their business.
It is PLC control, and the filling speed is controlled by inverter, you can adjust the speed very easy. The filling speed is around 30 tubes per minute because of manual tube feeding. Besides, there is counter to record the production capacity. You will know the production per day easily. The sealing appearance is beatiful as below. And there are several details photos for your better understanding of our wiring part and heating sealing part.
This control panel is Russian language, it can be any language as you expected. The standard language is English.
This heating system is external heating, it is better for laminated tubes frankly. Regarding the choice of heating sealing system, pls visit our blog Which heating sealing is better for soft tubes.
If you are looking for a plastic tube filling and sealing machine, welcome to contact us, you will definitely be satisfied with its quality.