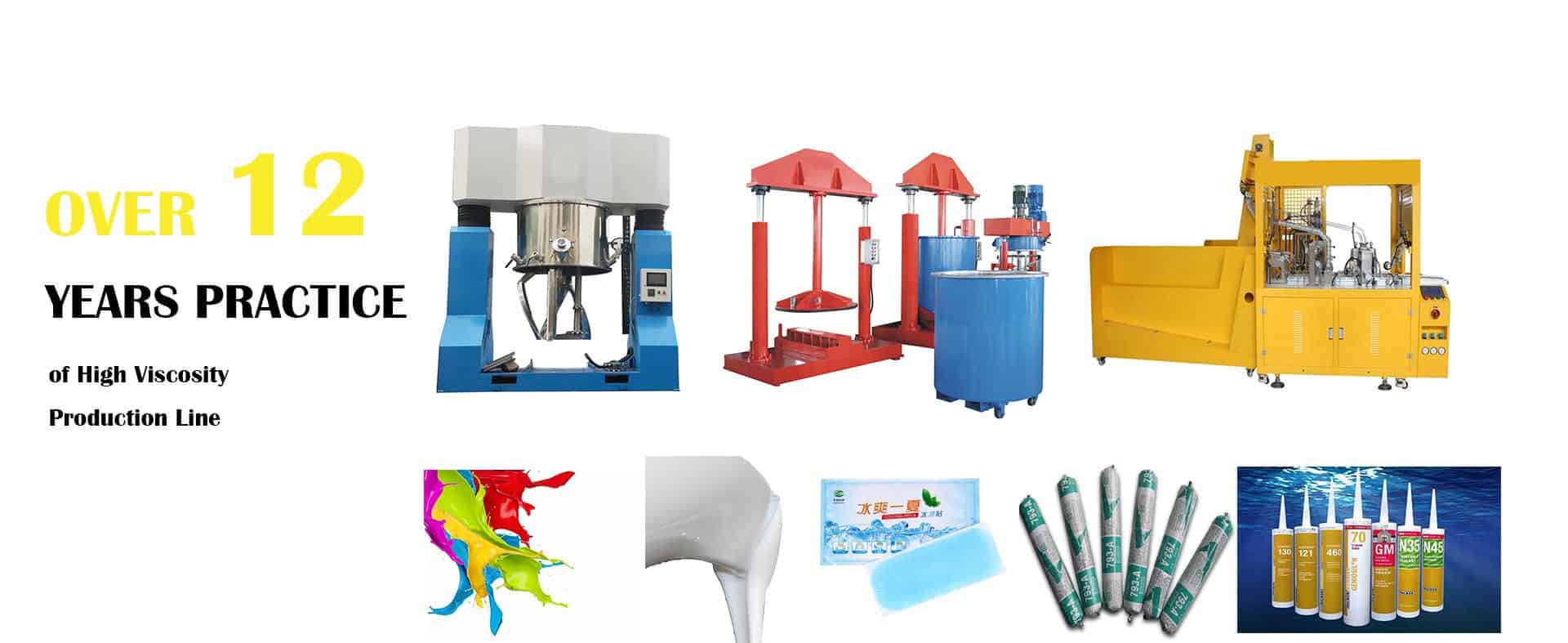 Introduction of planetary mixer
It is for high viscosity materials which can not flow easily. The max. viscosity can be 1,600,000cps.
The shaft quantity can be recommend according to materials feature or customers' requirement.
The mixer can be slow speed stirrer, but also can be high speed dissolving disperser or homogenizer.
Application: silicone sealant, coatings, paint, inks, pigment, sealant, plastic sol, binder, welding material, etc.