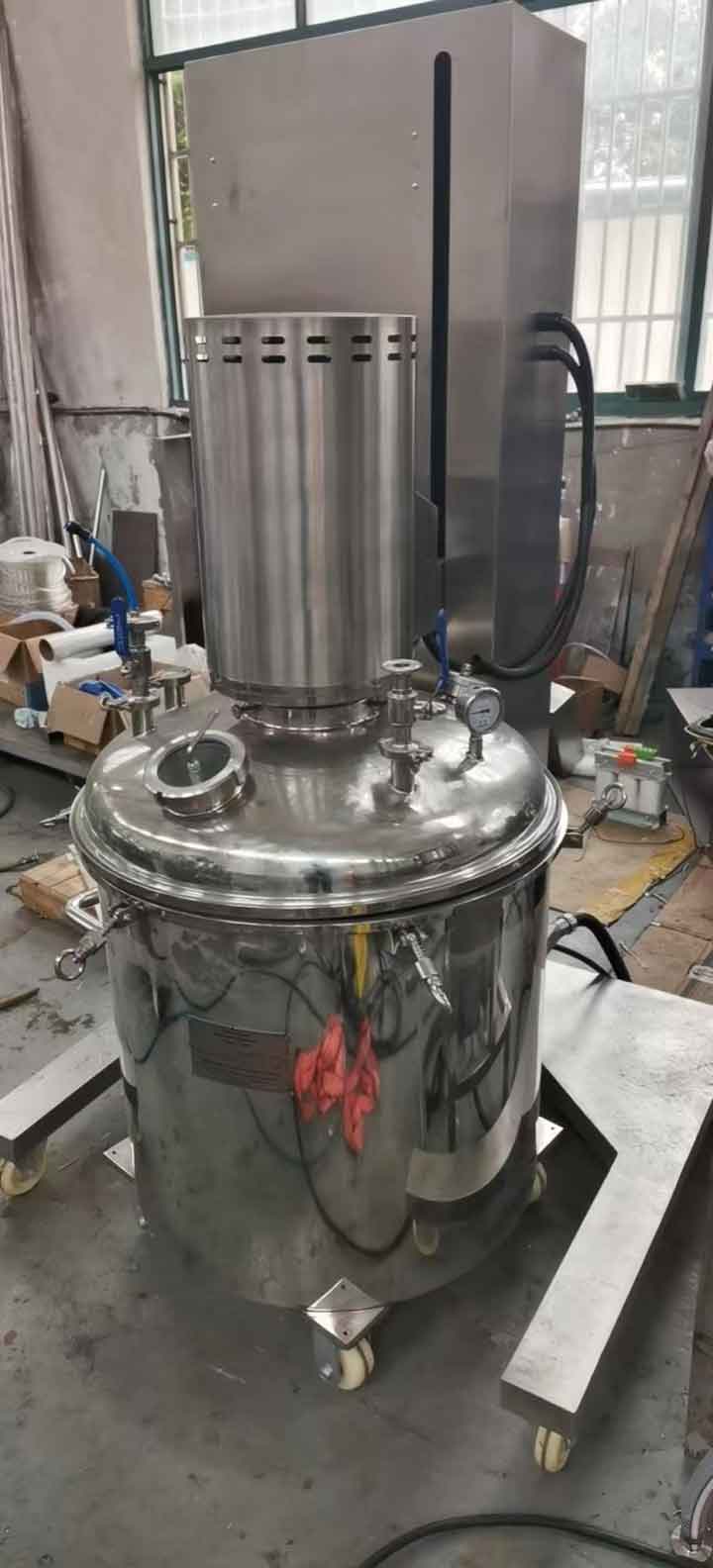 LR-250 high shear mixer shipped to Vietnam recently. It is for the manufacturing of capsule gel. The high shear mixer matched vacuum mixing tank, to take off the bubbles in the gel, improve the quality of gel.
It is much more cheaper than ZJR series vacuum emulsifying mixer which is used for processing of capsule gel too. And its operation is very simple and convenient, you can lift the cover up or down freely, set mixing time and mixing speed on the control panel. And the tank can be moved any where.
The customer also matched a capsule gel storage tank, with air protection. It is ok to add little pressure inside the tank. All the machine is SS304 made. Meet GMP standards.
There is operation video for your better understanding of LR high shear mixer. If you have such request, welcome inquiry us.