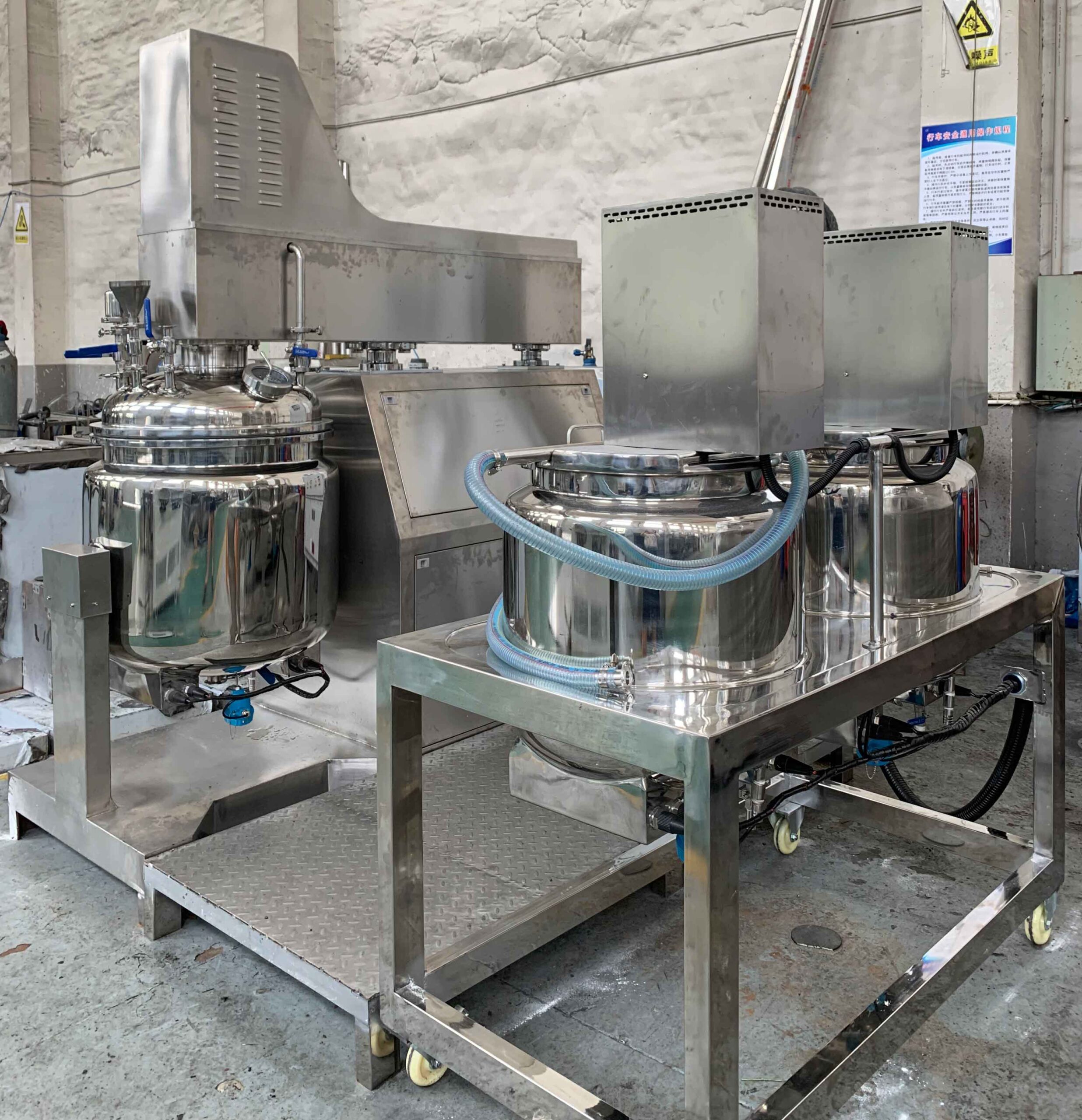 This gel hand sanitizer emulsifying machine is model ZJR-150, hydraulic control of cover lifting and tank tilting, much more reliable and stable than electric control. The customer will use it to make gel hand sanitizer and liquid hand sanitizer. All motors and control system adopt explosion-proof system, because there are 75% alcohol in the hand sanitizer.
This gel hand sanitizer emulsifying machine is controlled by PLC and touch screen, all the parameters and operations can be completed here, which is very convenient. There will be voice alarm if there is any malfunction, wrong operation. And reach the set mixing emulsifying time, there is voice alarm to remind the operator if he goes far away. Since the operator can handle more machines at the same time, it can save a lot of labor costs.
There is no alcohol at factory, the customer test it by liquid detergent. The detergent powder is dissolved very fast. The viscosity is adjusted by the amount of water.
If you would like to manufacture gel hand sanitizer or similar, welcome to contact PFCT Machinery for more information.