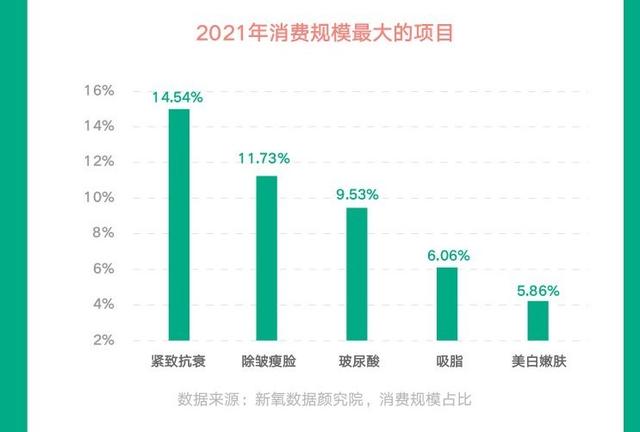 "2021 Medical Beauty Industry White Paper" was released by New Oxygen Data Yan Research Institute on December 14, 2021.
This is the seventh consecutive year that New Oxygen Data Yan Research Institute has released a white paper on the medical aesthetics industry. The white paper shows that the rapid development of the non-surgical medical beauty market has become the main keynote this year. From 2019 to 2021, the proportion of non-surgical users will continue to increase, from 72.6% to 83.1%.
In terms of specific consumption items, non-surgical items are the most popular in the market. In 2021, the items with the largest consumption scale are firming and anti-aging, wrinkle-removing and face-lifting, and hyaluronic acid, accounting for 14.54%, 11.73%, and 9.53% of the overall market.
As a result, the number of manufacturing machines for beauty and skin care products has increased. It is a good news for Wuxi PFCT Machinery, which provides related machines as a professional factory. The creams vacuum homogenizer mixer and plastic tube filler sealer are hot sales at PFCT Machinery, and they are competetive in quality and price in China.
Wuxi is the birthplace of vacuum homogenizer mixer, has a long history in beauty industry. Most of these Wuxi factories have a good reputation worldwide. Half of manufactured vacuum homogenizer mixers export to abroad before covid-19 happened. And the main market has turned to domestic recently two years.
Sincrely hope that the covid-19 will end in 2022, and all business will resume as usual.