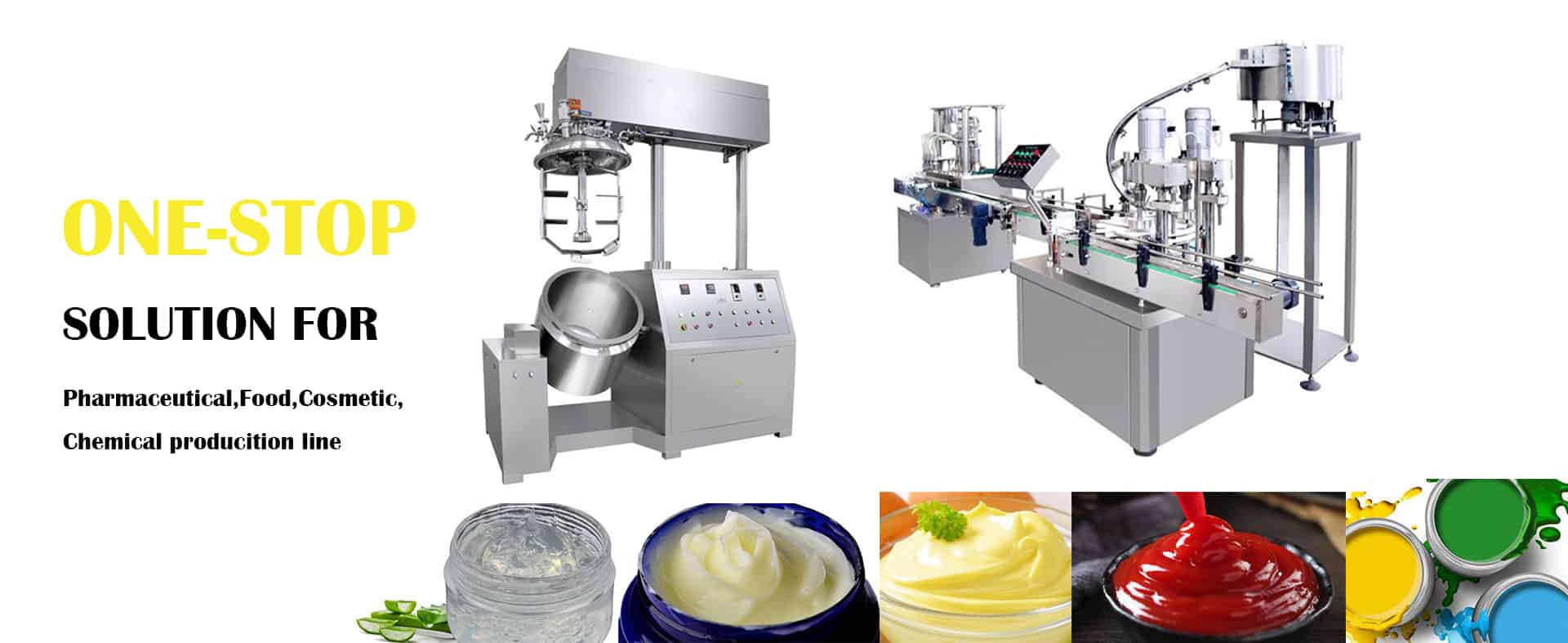 ZJR emulsification mixer is for all emulsions, such as cosmetic creams, lotions, gels, hair conditioner, hair dyes, pharmaceutical ointment and gels, food mayonnaise, cake gel, curry paste, chemical toothpaste, resin, etc..
The homogenizer head for emulsification mixer is optional, it is recommend according to the materials feature.
There is SS316L or SS304 for all contact parts.
Both scraper mixer and homogenizer is AC drive control, the speed is adjustable.
The scraper mixer is 0-86 rpm for small batchs, 0-65rpm for middle batchs, 0-45rpm for big batchs.
The homogenizer speed is 0-2800rpm, adjustable and auto control.
The heating is auto control, digital display.
The max. vacuum degree is -0.09Mpa.
Eletric lifting system for small batchs mixer, hydraulic lifting for ZJR-150 and bigger.
There is 5 liters to 5000 liters mixer for your choice.
It is for high viscosity creams which can not flow easily.
The max. viscosity can be 1,600,000cps.
The shaft quantity can be recommend according to materials feature or customers' requirement.
The mixer can be slow speed stirrer, but also can be high speed dissolving disperser or homogenizer.
Application: coatings, paint, inks, pigment, sealant, plastic sol, binder, etc..
Disperser speed 1400rpm.
There are many different stirrer for liquid mixer. Such as blade, paddle, dissolving disperser, homogenizer, anchor, propeller etc.
Generally for low viscosity liquid.
The liquid mixer volume between 50 liters to 10,000 liters.
Vacuum system for choice.
For low viscosity material, such as paint, pigments, inks, etc..
Dissolving speed 1400rpm for small batchs mixer, 960rpm for big batchs mixer.
Hydraulic lifting or electric lieting.
Flame-proof control system is for optional.