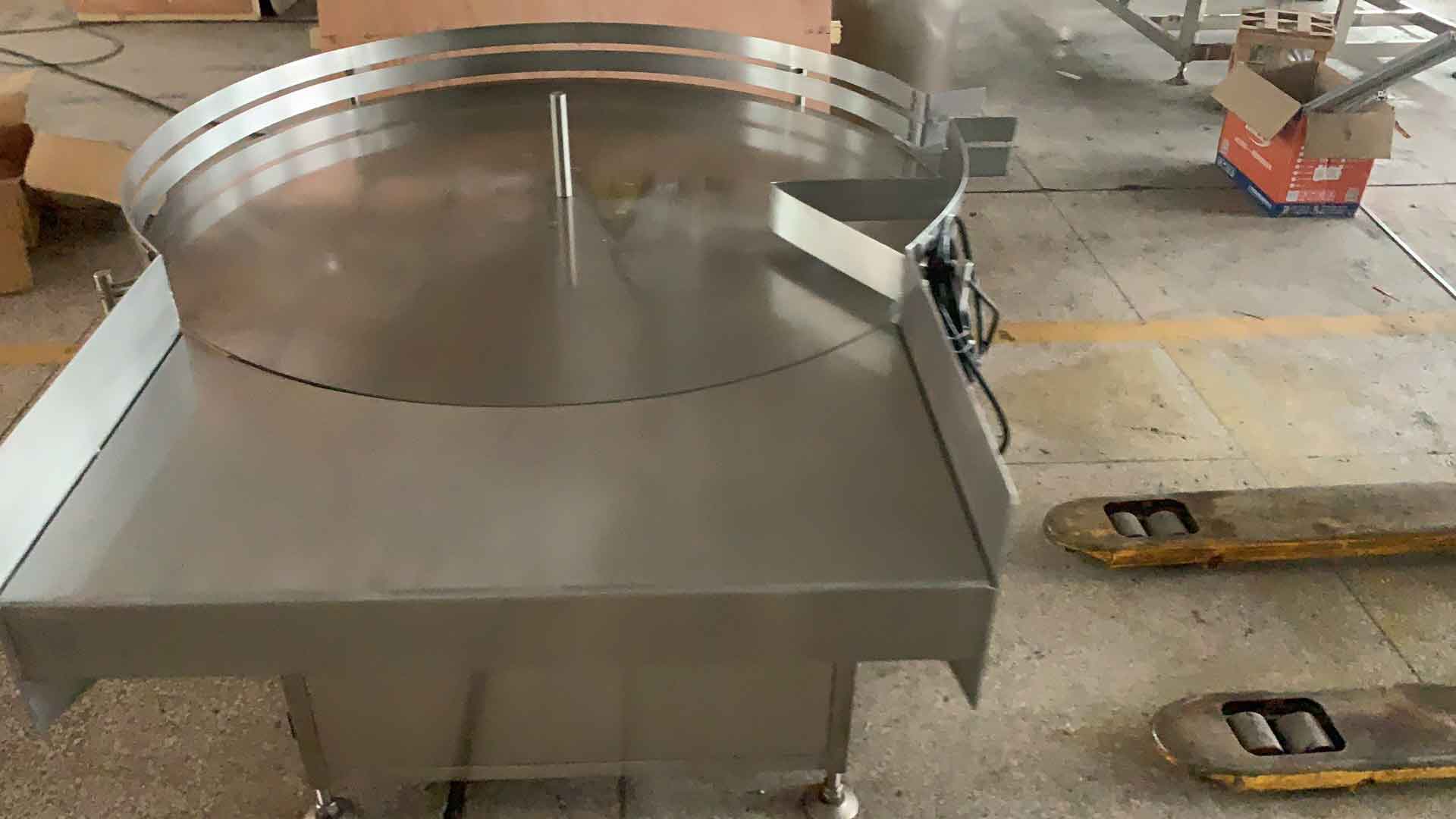 This turning table used for bottles feeding and collection, connect before or after filling line.
The turning table disc dia. is usually 900mm or 1000mm, height 900-1200mm. All the size can be custom made, but the cost will be a little different.
This turning table used for the bottles collection, disc diameter 1100mm. Ship to Israel. Generally we sell the turning table with filling and capping machines.