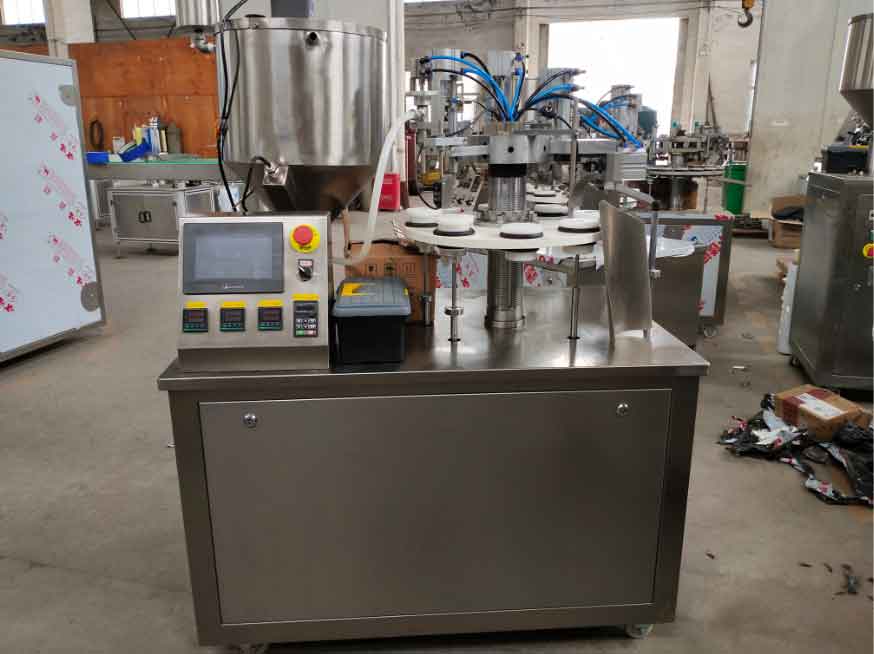 The customer is the manufacturer of cosmetic products in Israel, they will use this FGF-5 semi auto plastic tube filling machine to fill skin care creams. For initial cosmetic factory, this economical FGF-5 is a good choice. First, the price is cheap. Second, it is ok for several different size tubes, just replace the mold. And the filling volume is big range, from 50-250ml. Third, the sealing is good appearance as SGF-50 auto plastic tube filling sealing machine.
This FGF-5 semi auto plastic tube filling machine is hot sale and good reputation at our factory. It not only save much cost and labor for our customers, but also improve the products quality and production capacity. It is the right choice for the factory just start business.
Welcome to contact PFCT Machinery if you are looking for it, it is not only for cosmetic, but also pharmaceutical etc., all flowing material is no problem.