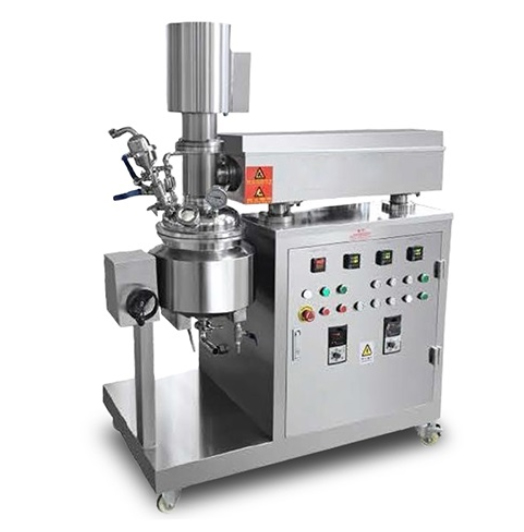 5L lab. vacuum cream mixer is ready to ship Saudi Arabia this Month, but it is delayed because of the terrible covid in Shanghai last two months. Shanghai is under controlled still and traffic has not resumed normally.
5L lab. vacuum cream mixer is widely used in research and developmeng of new cream products. It is hot sale at our factory. This lab. mixer has been improvided in several parts compare to others factory. The most important is the lifting system. It is electric lifting of cover instead of tank, it is much more convenient in vacuum sealing. It will seal well automatically when the cover lift to bottom location. No need manual regulation of tank. Second, it is more convenient in tank tilting. It is handle tilting same as ZJR-50 etc.. Third, operation and maintenance is easier.
5L lab. vacuum cream mixer will used in a pharmaceutical factory at Saudi Arabia. It meet GMP and CE standards. There is also PLC and touch screen control panel for option.
Please do not hesitate to contact us once you are interested in this lab. vacuum mixer.